Young Carers Support Worker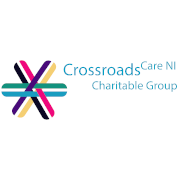 Employer Information
Crossroads Care NI Charitable Group
E: jobs@crossroadscare.co.uk
T: 028 9181 4455
Crossroads Young Carers Project supports children and young people who are the main carer for a relative.
Whilst many children and young people will do jobs around the home, appropriate to their age and ability, Young Carers do things and take on a level of responsibility well beyond that of their peers.
All carers need support but, because of the potential adverse impact in the longer term on their educational, social and emotional development, young carers have particular needs. They need more recognition, understanding and help.
Our vision is to support, serve and strengthen young carers.
We primarily provide social support as our young carers meet others in similar situations, through outings. We also run workshops to equip them with different skills.
Crossroads are recruiting for Young Carers Support Workers to provide invaluable outings to the young carers in our community.
This role will usually be around 6 hours per month across 2 evenings.
The rate of pay for this role is £9.50 per hour. Mileage allowance of 25p per mile will also be paid.
Criteria:
Full driving licence.
Access to personal transport with adequate insurance cover for this post.
Applicants must reside in the area advertised.
Any experience of interpersonal skills or youth work would be an advantage.
Further information on the role can be found in the job description saved in the related documents section.
---