Works Coordinator X 2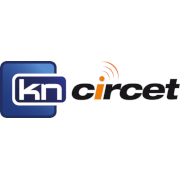 Employer Information
KN Circet
E: recruitment@kncircet.ie
T: +353 (1) 457 5000
On the back of an ever-increasing workload, Circet NI are looking for an experienced Works Coordinator.
Your role will be to work across all products before the customers due date by applying your skill and knowledge to de-risk the schedule of work, making sure we have the right operational resource, in the right place, with the right skills and the right tools.
Responsibilities:
You will drive a great customer experience – by monitoring the schedule of work on the day in real-time using oursystems (AFS, MIS) to maximise our operations ability to deliver customer service commitments. We want to avoid disappointing our customers by analysing and prioritising jeopardy tasks from the schedule and acting on them.
You will be personally accountable for your own work load – driving customer performance by being energetic, challenging and enthusiastic in your interactions with work force, especially towards the end of the working day and maximising the opportunity to allocate customer repair work due on that day. You will interpret data from excel and our dynamic workstack tool to track performance within your area.
You will be proactive by cleaning and de-risking the work schedule, you will use your systems knowledge to identify any system data inaccuracies and resolve them, identify customer jobs the day before the due date that might need extra care and attention to ensure we have the right people with the right skills to deal. Then make that happen and see it through. You will also use systems such as AFS, MIS to ensure that we are meeting our customers commitments.
Key Skills:
Proactively maintain a high degree of knowledge of Circet's products it supports along with a good knowledge of the provision and repair process.
Problem solving skills and think independently about solutions to problems
People who are computer literate is essential.
Able to make quick decisions based on factual information presented by our systems
Supports the manager to drive forward the targeted objectives of the team
Ensuring Circet achieves min services levels with the work areas being set up optimally which field stakeholders will confirm.
Committed to keeping Circet field teams accurately and proactively informed.
Use the correct working practices as detailed in training courses, process documents and job instructions.
You're a real team player – If you spot something that could be better, tell your manager and your peers to share best practise. You'll also support your peers when their workload is busier than yours to drive your own and your team's performance.
Desired Skills:
Demonstrate a good level of systems competency.
Able to prioritise well and good time management.
Understanding of Circet products and service commitments.
Soft Skills – able to interact with operational work force and managers on the phone.
Good written communication and call handling capability.
A truly customer focused mind-set.
---