Works Control Manager (12 Month FTC)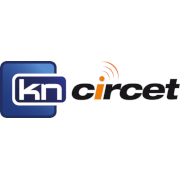 Employer Information
KN Circet
E: recruitment@kncircet.ie
T: +353 (1) 457 5000
Role Purpose
The purpose of this role is to manage and develop a high performing Centre based team to carry out work in an effective and efficient manner.
Scope.
Lead and support a team to achieve the business goals of the Circet Operations Centre in an efficient, effective and safe manner.
Coach and support team members through regular engagement to ensure compliance with AFS/MIS and all Back-office processes and standards.
Accountabilities
Managing Performance
Communicate effectively through regular staff engagement
Proactively manage work performance at team and individual level
Gain participation and involvement of team members towards team and company objectives
Implement procedures and processes and ensure these are complied with
Assess training requirements across all aspects of admin role and arrange appropriate training through Contract Support Manager.
Foster a culture in the Centre where health & safety is considered a core value in the team.
Fully support the rollout of KPIs across all Centre staff and promote a performance management ethos within the team.
​​​​​​​
Main Duties:
Ensuring all jobs are delivered within the agreed timescales, in line with the Program Plan
Responsible to take information from the field to update and maintain the Management Information System (MIS)
Provide status reporting
Build and maintain effective working relationships within Circet and client's, ensuring collaborative working across teams/areas
Issue work orders to Project Managers/Front Line Managers, ensuring they are agreed, acted upon, traced and managed to the successful required outcomes
Identify, manage and report on any dependencies, milestones, critical path and potential risks/issues
Create, maintain and deliver high quality project documentation
Ensure effective communication with staff and stakeholders ensuring this is delivered in a timely and clear fashion, with expectations clearly set and met
Effectively manage and document any issues/escalations raised, ensuring these are dealt with in a timely manner and to a successful conclusion.
Process & analyze costs and sales onto the Management Information System (MIS)
Submit deviation from estimate's on AFS & MIS and supply the appropriate explanation for each to the client
Provide support and answer queries to Sub-Contractors regarding payments and completed works.
Experience; Knowledge and Skills:
The successful candidate will have:
One-year proven experience in an administration role
Proven experience of working within a project life cycle
A good understanding and some practical experience in managing Risk, Assumptions, Issues, Dependencies and Escalations
An understanding of financial reporting (P&L)
A good understanding of project governance and control
Knowledge of telecommunication infrastructure build programs
Excellent working knowledge of Microsoft Excel
---