Works Control Administrator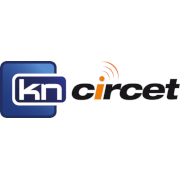 Employer Information
KN Circet
E: recruitment@kncircet.ie
T: +353 (1) 457 5000
On the back of an of an ever-increasing workload, Circet Northern Ireland are looking for an experienced administrator to join our Works Control Team.
The Works Control Administrator will report to the Contract Administration Manager and is expected to participate in the successful delivery of various contracts & projects.
Main Duties:
Ensuring all jobs are delivered within the agreed timescales, in line with the Program Plan
Responsible to take information from the field to update and maintain the Management Information System (MIS)
Provide status reporting
Build and maintain effective working relationships within Circet and client's, ensuring collaborative working across teams/areas
Issue work orders to Project Managers/Front Line Managers, ensuring they are agreed, acted upon, traced and managed to the successful required outcomes
Identify, manage and report on any dependencies, milestones, critical path and potential risks/issues
Create, maintain and deliver high quality project documentation
Ensure effective communication with staff and stakeholders ensuring this is delivered in a timely and clear fashion, with expectations clearly set and met
Effectively manage and document any issues/escalations raised, ensuring these are dealt with in a timely manner and to a successful conclusion.
Process & analyze costs and sales onto the Management Information System (MIS)
Submit deviation from estimate's on AFS & MIS and supply the appropriate explanation for each to the client
Provide support and answer queries to Sub-Contractors regarding payments and completed works.
Experience; Knowledge and Skills:
One-year proven experience in an administration role
Proven experience of working within a project life cycle
A good understanding and some practical experience in managing Risk, Assumptions, Issues, Dependencies and Escalations
An understanding of financial reporting (P&L)
A good understanding of project governance and control
Knowledge of telecommunication infrastructure build programs
Excellent working knowledge of Microsoft Excel
Relevant Degree (BSc/ Hons) is desirable
---