Works Co-Ordinator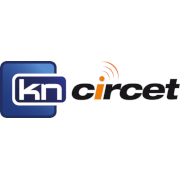 Employer Information
KN Circet
E: recruitment@kncircet.ie
T: +353 (1) 457 5000
As Works Coordinator, you will be responsible for ensuring the delivery of targeted programmes to KPIs, Service Level Agreements and escalations.
Responsibilities as Works Coordinator include:
Delivery of LRBD and KPIs for work programmes.
The co-ordination of resources, ensuring delivery to client Key Performance Indicators, Service Level Agreements and escalations.
Co-ordination with Operations teams ensuring MIS updates are maintained.
Progressing order through appropriate software platforms (i.e. AFS, ARC GIS etc).
Responsible for the completion and submission of key client reports.
Initial Point of Contract for the Client with regards to delivery for targeted programmes.
The maximising of productivity, whilst maintaining adherence to company procedures, including administration of all paperwork and liaison with clients.
Issuing of job packs to operations team in timely fashion.
Validating work orders prior to issue to operations team.
Manage DFE (Deviation from estimate) process, ensuring all DFE's are applied for in appropriate time.
Produce valid streetwork's notice prior to deploying crews on the field.
To enhance the company's reputation by providing outstanding customer service.
Prepare reports for the client in order to review current and future performance on site in relation to the agreed service level agreements.
To promptly identify to the Delivery and Contracts Manager any working constraints that could provide an obstacle to the achievement of any of our objectives.
Manage the creation and updating of workstream reports for the Delivery and Contracts Managers and client.
Primary contact for the escalation process – Effectively manage and document any issues/escalations raised, ensuring these are dealt with in a timely manner and to a successful conclusion.
Communicate with the Contract Managers any relevant feedback or information specific to the contract.
Ensure effective communication with staff and stakeholders ensuring this is delivered in a timely and clear fashion, with expectations clearly set and met.
Liaison with the client's inspectors and planners and management to ensure that quality of work is as specification and to complete satisfaction of the client.
Skills & Experience required:
A minimum of 3 years' experience in Contract Support and co-ordinating Field Engineers.
Proven track record of delivery to client Service Level Agreements and Key Performance Indicators.
Proficient with Microsoft Office and PowerPoint, specifically excel and the creation and manipulation of pivot tables and graphs.
Customer and Delivery focused.
A good understanding of managing Risk, Assumptions, Issues, Dependencies and Escalations.
A good understanding of project governance and control.
Knowledge of telecommunication and/or electrical infrastructure build programs.
---