Works Co-Ordinator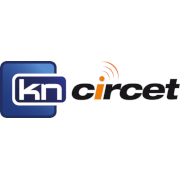 Employer Information
KN Circet
E: recruitment@kncircet.ie
T: +353 (1) 457 5000
On the back of an ever-increasing workload, Circet UK are looking for an experienced Works Coordinator.
Your role will be to work across all products before the customers due date by applying your skill and knowledge to de-risk the schedule of work, making sure we have the right operational resource, in the right place, with the right skills and the right tools.
Using your investigative, problem solving skills you will make the right judgement that drives customer success for estimate delivery on the day. You'll need to interpret the schedule and apply lessons learnt to improve outcomes and make necessary changes.
You'll need to articulate your knowledge and expertise to our work force in a way that helps them understand the importance and priority of the job for our customers – You will be able to directly influence the service we provide our work force and our customers.
You'll be passionate about delivering for our customers.
Responsibilities as Works Coordinator include:
You will drive a great customer experience – by monitoring the schedule of work on the day in real-time using Circet's systems (AFS, MIS) to maximise our operations ability to deliver customer service commitments. We want to avoid disappointing our customers by analysing and prioritising jeopardy tasks from the schedule and acting on them.
You will be personally accountable for your own work load – driving customer performance by being energetic, challenging and enthusiastic in your interactions with work force, especially towards the end of the working day and maximising the opportunity to allocate customer repair work due on that day. You will interpret data from excel and our dynamic workstack tool to track performance within your area.
You will be proactive by cleaning and de-risking the work schedule, you will use your systems knowledge to identify any system data inaccuracies and resolve them, identify customer jobs the day before the due date that might need extra care and attention to ensure we have the right people with the right skills to deal. Then make that happen and see it through. You will also use systems such as AFS, MIS to ensure that we are meeting our customers commitments.
You will support your operational management team by using your expertise and overall view of your workload to keep contract managers and project managers informed of the detail of their area. You should be proactive in this – let them know if you need support and flag issues early that they will need to be aware of.
You will be investigative and think outside the box to do the right thing for the customer – You'll understand a range of standard systems and tools available, so that you can get the job done in the most effective way.
These duties pertain to the geography to which they are aligned (e.g. Scotland).
---