Welder / Fabricator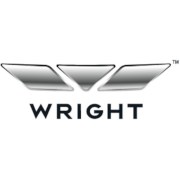 Employer Information
Industrial Temps
E: info@industrialtemps.com
T: 02890322511
Industrial Temps are excited to continue working in partnership with our client Wrightbus, Ballymena.
Wrightbus are on a new path of innovation and environmental consciousness under the leadership of Jo Bamford.
Wrightbus believe in fostering a positive work atmosphere and cultivating a culture that encourage new ideas and creativity. With a mission to make the world a better place.
There has never been a more exciting time to join Wrightbus!
20x PERMANENT Welders to be based in Galgorm, Ballymena
Salary: £29,600 Per Annum
Working hours: 4 day working week
Monday to Thursday 7am – 5pm
Full time, Permanent positions
Benefits:
– Pension: 5% employee, 3% company
– Holidays: 237.5 hours
– Life Assurance
– Multi Store Discount Scheme
– Canteen Facilities
– Medicash Scheme (Health Insurance)
Job Criteria:
– Time Served Welder or Coded Welder in MIG Welding OR Ability to obtain Coded Welding certificate in MIG Welding
– 3 Years exp in MIG Welding and ability to obtain Coded Welding certificate in MIG Welding
– Extensive experience as a metal fabricator within an engineering environment.
– Can read and understand engineering weldment drawings
– Fully capable of working with jigs, fixtures and hand build fabrications to high standard of accuracy
– Working knowledge of welding machine settings, Gas flows and amperage usage on various materials.
– Able to change reels and torch components. Able to trouble shoot welding problems
– Health and Safety Knowledge
– Able to fabricate complex metal assemblies from engineering drawings.
– Able to produce vertical & overhead welds to consistently high standard.
– Good communication skills and good team working ability
– Willing to undertake training as required and provide training as required
– Able and willing to work overtime when required.
– Able and willing to work shift patterns and travel if needed

Desirable Criteria
– GCSE or equivalent (2 at Grade C or above)
– Engineering qualification or Experience of TIG welding
– Aluminium or stainless within an Engineering Environment
– Able to operate cranes and rotators
Job Duties:
– Responsible for Identifying parts/weldment's; jigs and fixture types to enable you to complete the welding process of all metal assemblies to the required standards.
– Responsible for the proper handling of machines product and tooling at all times.
– Responsible for ensuring shut down off all welding equipment and gas connection at the end of your shift.
– Responsible for producing components to the Wright bus Quality Standard producing parts on time.
– Responsible for clocking and recording jobs and quantities produced.
– Responsible for carrying out the operator maintenance requirements for the machine and the tooling.
– Responsible for highlighting any faults or damage to the machine and its tooling
– Ensure all workstation hand tools are repositioned in the tool cabinet by the end of your shift
Additional Information:
If you are interested in this role, please contact our Ballymena office on 02825420140 or send your CV to Danielle.McFall@industrialtemps.com
​​​​​​INDUSTRIAL TEMPS IS AN EQUAL OPPORTUNITIES EMPLOYER
Permanent
Closing date: Friday 15 Dec 2023
Salary: £29600
Apply for job
---