Volunteer Community Fundraising Ambassador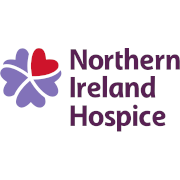 Employer Information
NI Hospice
E: hr@nihospice.org
T: 028 9078 1836
The Role:
The position of the Volunteer Community Fundraising Ambassador will be to support our Fundraising Team to raise awareness in local communities and help our supporters to raise vital funds. The impact of the role will help NI Hospice to reach and support more people within our community who need our care and support.
The Organisation:
NI Hospice is a local charity offering specialist respite, symptom management and end of life palliative care to 4,000 infants, children and adults each year across Northern Ireland.
Get Involved! We can guarantee you interesting, fulfilling work to help us to bring in the funds we need to provide our specialist care.
No two days are the same in fundraising!
What you will be doing:
Leading the change within your community.
Supporting your local NI Hospice Community Fundraiser, identifying and engaging with new and existing supporters in your community.
Be an Ambassador for NI Hospice and NI Children's Hospice, engaging and representing the organisation, by attending local events, receiving cheque presentations on behalf of NI Hospice, helping, and promoting bucket collections and providing relevant information to local supporters.
Assist the Community Fundraiser in building NI Hospice brand and supporting local fundraisers to raise vital funds in the community.
Inspire local fundraisers to understand NI Hospice and raise awareness of the service they provide in the local community and across NI
Requirements:
A passion for NI Hospice and making a difference in your local community.
An interest in fundraising for NI Hospice and raising awareness of the services we provide to the community.
Excellent communications skills and enjoy engaging with the public whilst understanding the importance of confidentiality.
The ability to work in a busy team, are organized, confident and self motivated.
Time commitment:
​​​​​To enable us to put the role into practice and to ensure its success, a time commitment of 6-12 months with a flexible approach to hours, including evenings and weekends (approximately 3-5 hours per week).
Location:
​​​​​​​Your Local Area/Community, Multi Ambassadors are required across locations in Northern Ireland.
What we offer:
​​​​​A warm welcome as a valued member of the team.
Volunteer Induction to NI Hospice.
Access to online learning and development.
The Volunteer Services Coordinator and your Community Fundraiser will be available for questions and assistance.
Pre agreed out of pocket expenses (in line with our policy).
​​​​​​​
For further information, please refer to the Volunteer Role Description. If you have any queries, please contact The Volunteer Coordinator on 02890 781836.
Applications will be reviewed on a regular basis, and a member of the Volunteer Team will contact you in due course to discuss.
---