Vending Assistant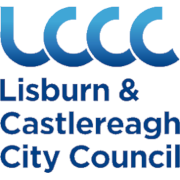 Employer Information
Lisburn & Castlereagh City Council
E: recruitment@lisburncastlereagh.gov.uk
T: 028 9250 9250
Job Title: Vending Assistant – Casual
​​​​​​​Salary: Scale 2 point 4 £21,189 (£10.98 per hour)
Deliver better lives for all, whilst enhancing your career.
​​​​​​​
These are the things we hold dear at Lisburn & Castlereagh City Council; respect, honesty, excellence, accountability, leadership & equality.
We have an ambitious vision for our area. We want to create opportunities for strong, healthy communities, and business growth. Our success will create new opportunities for individuals, families & communities. Every role at LCCC contributes to this aim, and if appointed to this role you will be part of creating better lives for all.
You will play a key role in assisting in the co-ordination and delivery of all vending operations throughout the Council.
In return you will be offered a salary of £21,189 Full time at LCCC is 37 hours per week.
Curious to learn more? Full details of the role are in the attached job description.
We have a variety of roles available as either permanent full time, permanent part time, and also casual roles – so there is something for everyone!
Apply now on GetGot, and take the first step in your new career.
​​​​​​​
The application form will only be available online. Applications for this post will be channelled exclusively through the Council's e-recruit system therefore application forms in hard copy will not be available to candidates. However, the Council will consider any requests for an application to be made in hard copy and will provide alternative arrangements where possible, for example access to a computer.
Casual
Closing date: Tuesday 30 May 2023
Salary: £21189
Apply for job
---