Trainee Surveyor X2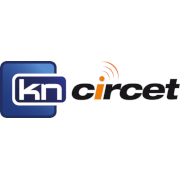 Employer Information
KN Circet
E: recruitment@kncircet.ie
T: +353 (1) 457 5000
On the back of an ever-increasing workload, Circet UK are looking for an experienced Trainee Network Surveyors to complement the existing team. As Trainee Network Surveyor, you will be responsible for surveying and producing planning design packs containing information of both civils and cabling under the FTTP Architecture.
Responsibilities as Trainee Network Surveyor include:​​​​​​​
Surveying and validation of proposed fibre routes.
Surveying, planning & design of the FTTP networks from the Point of Presence to the Premise and including Spine surveys.
External fibre network design.
Chamber & duct construction design.
Cabling and splicing design.
Survey HLD trunk routes to ensure we are choosing the most effective route possible.
Validate PIA on sites and identify issues and required work arounds (civils, new ducts, chambers etc).
Create survey complete packs and provide effective updates to desk-based planners.
Perform detailed surveys.
Identification of individual house or multi-dwelling building.
Identify existing telecom connections.
Existing manhole assessments (location, type, conditions)
Existing pole assessments (location, type, conditions)
Knowledge Required:

FTTP Architecture, Openreach experience would be an advantage.
Proficient use and knowledge of software such as MS Word, Excel, Outlook, PDF writer, Visio, GIS ArcPro and ORION (preferred)
Fibre Network Planning and surveying experience would be advantageous.
Key Skills:
Knowledge of or experience working in the Openreach network would be an advantage.
Ability to use a smartphone, a tablet or a laptop with a Geographical Information System (GIS).
Able to follow design schematics and management direction.
Work outdoors in challenging field environments – for example, in bad weather conditions.
Attention to detail.
High levels of quality standards.
Fluent in English (written and spoken).
---