Trainee Leisure Assistant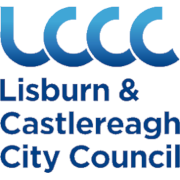 Employer Information
Lisburn & Castlereagh City Council
E: recruitment@lisburncastlereagh.gov.uk
T: 028 9250 9250
Job Title: Trainee Leisure Assistants
Salary: £21,189- £21,575 per annum (plus 19.5% Employer pension contribution). That's an hourly rate of £10.98!
It is essential that applicants to pass the Council's Point of Entry Swimming Test in order to remain in the recruitment process.
Deliver better lives for all, whilst enhancing your career.
​​​​​​​
These are the things we hold dear at Lisburn & Castlereagh City Council; respect, honesty, excellence, accountability, leadership & equality.
We have an ambitious vision for our area. We want to create opportunities for strong, healthy communities, and business growth. Our success will create new opportunities for individuals, families & communities. Every role at LCCC contributes to this aim, and if appointed to this role you will be part of creating better lives for all.
As a member of the Sports Services Team, the post holder will be required to ensure that a quality customer service is provided to customers on a consistent basis through the provision of clean and hygienic facilities and by helping ensure that the highest standards of health and safety for customers and colleagues are maintained at all times.
Also help ensure that customers are at all times dealt with in a positive manner and that the best principles of customer care and the relevant quality system are maintained at all times.
Curious to learn more? Full details of the role are in the attached job description.
We have a variety of roles available as either permanent full time, permanent part time, and also casual roles – so there is something for everyone!
Apply now on GetGot, and take the first step in your new career.
Regulated Posts:
The post for which you are applying is regulated and therefore a conviction can never become 'spent.' As part of the pre-employment checks you must declare any previous convictions on the 'Criminal Convictions Disclosure Form.' Furthermore, the post requires that candidates have a satisfactory Access N.I. enhanced disclosure, with Children's Barred list check as part of the pre-employment checks. Access NI Code of Practice is available at the following link:-
https://www.nidirect.gov.uk/sites/default/files/publications/accessni-code-of-practice.pdf
The application form will only be available online. Applications for this post will be channelled exclusively through the Council's e-recruit system therefore application forms in hard copy will not be available to candidates. However, the Council will consider any requests for an application to be made in hard copy and will provide alternative arrangements where possible, for example access to a computer.

Permanent
Closing date: Friday 24 Mar 2023
Salary: £21189
Apply for job
---