Trainee Customer Relations Officer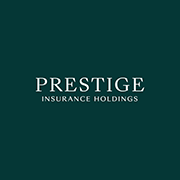 Employer Information
Prestige Insurance Holdings Ltd
E: hr@prestigeholdings.co.uk
T: 02890 355582
Would you like to be part of a small Quality Assurance focused team?
As a Customer Relations Officer you will be required to assist our customers who have felt let down by their interactions with our business. The role will require demonstration of excellent customer service skills, and effective communication with customers using a variety of communication means.
In order to fulfil our requirements and commitments to our customers, and ensure adherence of our regulatory requirements, you will be required to carry out impartial, thorough and efficient investigations into each complaint brought to our attention. You will be required to keep in contact with our customers and build a good relationship with them throughout the course of your investigations. As part of your investigative processes, whilst also communicating with internal and external stakeholders, including third party suppliers, claims handlers, and underwriters.
​​​​​​​#NIJOBS
---