Trainee Claims Handler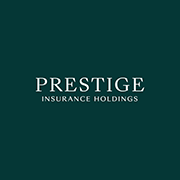 Employer Information
Prestige Insurance Holdings Ltd
E: hr@prestigeholdings.co.uk
T: 02890 355582
CUSTOMER CLAIMS ASSIST
JOB SPECIFICATION
Customer Claims Assist is part of the Prestige Group which incorporates AbbeyAutoline Insurance Brokers, Bond Lovis Insurance Brokers, Stroll Insurance, Prestige Underwriting Services, Prestige Underwriting Services (Ireland), Covernet, Octane London Market, and Reliable Vehicle Solutions.
JOB TITLE: Trainee Claims Technician
REPORTING TO: Team Leader
Purpose of the Job
Customer Claims Assist provide a complete claims service for some of the largest Insurance Brokers in Northern Ireland. Working within a small team you will be actively involved in all areas of accident management; you will be the first contact for the majority of clients, and it will be your job to obtain an accurate and complete notification before discussing the next steps whilst identifying potential non fault claims.
We continue to assist our clients throughout the lifecycle of the claim often engaging with the Insurers and brokers to provide updates and solutions.
As part of your role you will be directly involved with credit hire and credit repair, you will manage your own case load from notification through to settlement whilst ensuring the client is kept updated at all times.
The role within CCA will see you provide claims support services to some Insurers which will involve notification of new claims, supplier instructions and Third Party contact.
#NIJOBS

---