Telecommunications Technician x15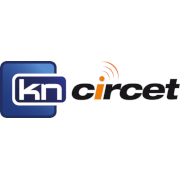 Employer Information
KN Circet
E: recruitment@kncircet.ie
T: +353 (1) 457 5000
On the back of an ever-increasing workload, Circet Ireland are looking for an experienced Field Technician.
Your role as Field Technician is a pivotal role for the successful running of our contracts – all information flows through you in both directions from the dispatch team to every site we work on.
Responsibilities as Field Technician include:
Action and close off all Jobs with dispatch by the end of each working day.
Escalating orders and emergency orders – Emergency orders must be prioritised and dealt with ASAP.
Progressing orders through the Goodmove system.
Using the jeopardy team to assist with any orders that are in danger of not being completed.
Ensure orders that require surveys are completed correctly and have accurate information.
Update dispatch/Goodmove on a regular basis.
To join Circet as a Field Technician you don't need any technical experience beyond an interest in working within the Telecommunications sector, as you will be put through our industry leading training programme which will get you up to speed – to succeed in this role, you'll have a logical approach to problem solving, but you will require the following:
A full, valid UK manual driving license.
The ability to build memorable relationships.
Adaptability for new daily challenges.
To be comfortable working at heights and outside in all weathers.
---