Technical Support Specialist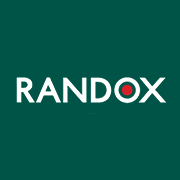 Employer Information
Randox
E: recruitment@randox.com
T: +44 (0) 28 9442 2413
Technical Support Specialist – (Job Ref: 23N/TSST)
Randox is welcoming applications for the position of Technical Support Specialist to work within our Customer Services Department. The role will work along- side the Technical Support Team-Leader to assist Randox offices and staff with customer queries and complaints. Randox customers are laboratories based all over the world. This role will be based at our site in Antrim.
The Role:
Providing technical and applications support for all Randox reagent and quality control materials
Handling and troubleshooting of technical customer queries from local and international locations.
Provision of product information and advice on the application of Randox procedures.
Review and analysis of performance data and comparative studies.
Provide product and instrument training to international staff
Use of query-logging software to record and monitor the status of customer and internal queries.
Development of a high degree of product knowledge covering all Randox product groups.
Please note, this role will involve supporting a global customer base and, as such, regular international travel may be required.
The Candidate:
An Honours degree in Biochemistry, Chemistry, Immunology or a Life Science related discipline (2:1 or above).
A willingness and availability for international travel
Excellent communication skills, verbal and written, and confidence with dealing with customers
Ability to work in a team environment and independently
Advanced IT skills
Ability to work to strict timeframes and meet deadlines
A willingness to develop a high level of product knowledge
Valid Driving Licence
About Randox:
An international company operating in over 145 countries that continues to have unparalleled growth, Randox Laboratories has been the heartbeat of the UK's National COVID Testing Programme throughout the pandemic. In early 2020 Randox recognised the threat from COVID-19 and, based on over 40 years of diagnostic experience, quickly developed a test to accurately identify the virus. Testing at scale commenced within weeks to support the UK's National Testing Programme and private clients alike. Through the enormous effort and commitment of its staff Randox is currently operating at a capacity of 180,000 COVID-19 samples per day, making it the most productive laboratory in the UK and Ireland and amongst the very largest in Europe.
Additionally, as a world leader in diagnostics for clinical healthcare, toxicology and food security, our expertise and product portfolio have assisted laboratories across the world in improving health and saving lives. Our global success is a result of our pioneering products and the commitment & skill of our workforce, which continue to grow exponentially.
---