Technical Scientist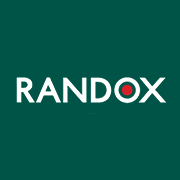 Employer Information
Randox
E: recruitment@randox.com
T: +44 (0) 28 9442 2413
Randox is increasing our Clinical Laboratory capacity and therefore want to hear from experienced Technical Support Scientist. You should have at least 3 years' experience processing high volumes of clinical samples within an NHS or Private Lab setting. This is an opportunity to join an innovative, international company in a growing industry that can provide career security and genuine advancement opportunities for those who show potential.
This position will be based within our Laboratory in Antrim.
Key Tasks & Responsibilities
Ensuring that the analytical services and facilities provided by Randox Clinical Laboratory Services and maintained and developed in line with the market and regulatory needs.
Ensuring that all laboratory-based testing for Clinical diagnostics and clinical trial samples is conducted accurately in conjunction with RCLS standard operating procedures.
Providing advice and guidance on technical issues associated with clinical diagnostic testing and analysis of clinical trial samples.
Continuous review of appropriateness of each test method in all RCLS – Clinical labs.
Review, interpretation and reporting of the External Quality Assessment Schemes that RCLS-Clinical Division partake in all RCLS-Clinical Division sites.
Provide guidelines and approval for development of new test methods.
Participate in special projects and initiatives as requested by the Head of RCLS Testing.
Individuals must be flexible in working hours, if required
Essential Skills:
A BSc in Biomedical Science and Diploma in Professional Practice
Alternatively, qualified to at least degree standard in a Biological Sciences/ Life Science subject
Extensive professional experience (excluding experience gained during education) in clinical diagnostic testing and reagent applications
Extensive and demonstrable work experience
Possess excellent communication skills (written and verbal)
Possess excellent organisational skills
Highly motivated, independent and proactive, anticipates needs and actions and takes action accordingly
Works well under pressure
Ability to work as a team member of a cross-functional team to accomplish time-driven goals
Desirable Skills:
Working knowledge of Health & Safety including CoSHH
About Randox:
An international company operating in over 145 countries that continues to have unparalleled growth, Randox Laboratories has been the heartbeat of the UK's National COVID Testing Programme throughout the pandemic. In early 2020 Randox recognised the threat from COVID-19 and, based on over 40 years of diagnostic experience, quickly developed a test to accurately identify the virus. Testing at scale commenced within weeks to support the UK's National Testing Programme and private clients alike.
Additionally, as a world leader in diagnostics for clinical healthcare, toxicology and food security, our expertise and product portfolio have assisted laboratories across the world in improving health and saving lives. Our global success is a result of our pioneering products and the commitment & skill of our workforce, which continue to grow exponentially.
---