Technical Lead Operator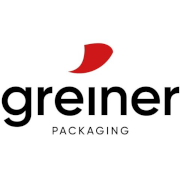 Employer Information
Industrial Temps
E: info@industrialtemps.com
T: 02890322511
Our client, Greiner Packaging, is one of the most successful packaging companies established in the UK. Greiner Packaging are seeking a Technical Lead Operator to join their operations in Dungannon.
Salary:
Dayshift: £26,427 Per Annum
Nightshift: £28,478 Per Annum
Hours Per Week: 38
Working Hours: Dayshift and Nightshift available.
Dayshift:
Week A: Monday to Thursday 6:54am – 3pm, Friday 6:54am – 2pm
Week B: Monday to Thursday 2:54am – 11pm, Friday 1:54pm – 6pm
Nightshift:
Monday to Thursday 9:30pm – 7am
Job Type: Full Time, Permanent
Job Duties:
– Provide Safety Leadership on shift ensuring Safety, 6S, Hygiene & Housekeeping standards are always maintained and actioned if concerns arise.
– Ensure production meets customer expectation through monitoring production records, quality checks and machine performance throughout the shift.
– Carry out First Off Verifications, Critical Control Point (CCP) and Spot Checks on products as required during the shift.
– Complete full quality check on product after attending a machine issue.
– Follow Standard Operating Procedures and create / development new operating procedures upon introduction of new processes or machinery.
– Technical (Mechanical & Process) set up of machines to run at optimum speeds as per GPUK benchmarks.
– Establish & Share best practices for Manufacturing
– Provide support to ensure machine efficiency targets are achieved through troubleshooting and remedial actions.
– Assist with management of planned & unplanned machine downtime including breakdown & Maintenance activities.
– Minimize waste & scrap and record relevant data.
– Raise & Investigate RCPS issues on shift providing effective and efficient resolutions using a continuous improvement approach to problem solving.
– Conduct Tool Changeovers inclusive of set-up and 1st off quality validation checks
– Undertake mechanical & process adjustments to machines as required for optimal quality & productivity supporting departmental OEE objectives.
– Engage in TPM activities to provide care to assets reporting concerns to Maintenance Engineers or Shift Manager.
– Provide assistance and/or technical support to maintenance engineers during breakdown or planned maintenance stoppages.
– Willing to undertake program of internal training as per GPUK technician training program inclusive of 'Train the Trainer' course
– Provide training to Operators as per Individual training requirements
Job Criteria:
Essential:
– Strong technical capability evidenced by a minimum of 12 months of experience within a manufacturing environment in a similar technical role
– Experience of knowledge transfer through training of others
– Minimum GCSE/equivalent level including English & Maths or 3+ years experience in a relevant role within a fast-paced manufacturing environment
Desirable:
– Relevant technical or vocational qualification (Mechanical/Electrical/Manufacturing
– Strong knowledge of Injection Moulding Process
Additional Information:
This Technical Lead Operator role is in Dungannon, Northern Ireland.
You must be eligible to work in the UK to apply for this role.
If you're interested in this position, please send your CV to Madona.Sarkyte@industrialtemps.com or contact our Portadown office on 028 3839 3333 and ask to speak with Madona.
INDUSTRIAL TEMPS IS AN EQUAL OPPORTUNITIES EMPLOYER
Permanent
Closing date: Friday 28 Apr 2023
Salary: £28478
Apply for job
---