Team Leader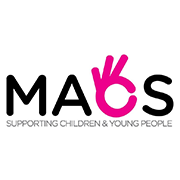 Employer Information
MACS Supporting Children and Young People
E: hr@macsni.org
T: 028 90 313 163
MACS Supported Housing Services (Move in to Move On) provide supported housing for young people who are homeless or leaving care to make the transition to interdependent living and their own tenancy. The Team Leader will work in conjunction with the Integrated Services Manager to maintain and develop the Supported Housing Service.
Please follow link below to view Job Description and Person Specification for more information, including the Essential Criteria required for the post.
Hours of Employment: Full Time – 35 hours (Shift Work). Shifts include evenings, weekends and bank holidays. Shift patterns may be subject to change. Provision of on call support.
Salary: £24,799 per annum & pension at 4% of salary
Closing Date: Thursday 7th July 2022 at 09:30am
Please click "Apply" to submit an application, or email hr@macsni.org if you have any further queries.
"MACS places a real emphasis on the whole person, from the young people we work with to the staff. Everyone has a story, everyone makes mistakes, everyone has something to contribute."
Rosie, MACS Supported Housing
Permanent
Closing date: Thursday 07 Jul 2022
Salary: £24799
Apply for job
---