Talent Administrator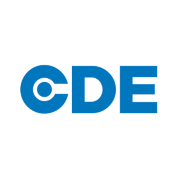 Employer Information
CDE
E: recruitment@cdegroup.com
T: +44 28 8676 7900
Job Purpose
Working within the Talent and Organisation Development Team at our Headquarters in Cookstown you will have a support role within the Team. The successful individual will support the day-to-day requirements of the Talent team and focus on key projects. These include supporting the employee life cycle, through recruitment, onboarding, supporting the Learning & Development calendar, culture & engagement activities, and data management. We are seeking an individual will who is process driven and attentive to detail and who will always do their best.
Responsibilities
To support the Talent Team with the complete recruitment process i.e. advertising roles, arranging interviews, attending interviews, drafting and issuing offers and contracts of employment, regretting unsuccessful candidates and onboarding new hires.
To assist the Talent Management Specialists in the rollout of projects throughout the business; integration of an Applicant Tracking System, Competency Framework and Behaviour Framework.
To support the ongoing compliance and accuracy of the Talent systems and internal shared drive.
To maintain accurate payroll records for monthly processing.
To assist with the collation of information for the completion of monitoring returns.
To assist Learning and Development with the organisation of learning events.
To assist the Culture and Engagement Officer on an ad hoc basis with events.
To work in conjunction with the Talent Team to ensure that all employees receive a great employee experience at CDE throughout their employment with the Company.
---