Swimming Instructor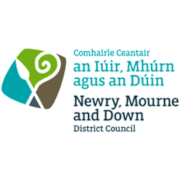 Employer Information
Newry, Mourne & Down District Council
E: recruitment@nmandd.org
T: 03301374025
Please read Recruitment Pack before completing your application form.
Main Purpose of Post / Job Summary:- To be responsible for developing and implementing a comprehensive and structured programme of swimming lessons. To promote physical well-being and improved health through swimming teaching activities.
Duration of appointment:- Permanent
Salary:- Scale 5 SCP 12-17 currently £22,571 – £24,920 per annum based on a 37 hour week (pro rata to hours worked). It is Council policy to appoint at minimum salary scale point. Pay frequenty is monthly by BACS (Bank Automated Clearing System) in arrears on the third last banking day of the month.
Hours of Work:- Average of 17.75 hours per week. The post holder must be prepared to work outside of normal office hours, including evenings, weekends and Public and extra Statutory Holidays for which the appropriate payment will be made or time in lieu granted if relevant.
Work Pattern:-. Saturday – OFF; Sunday – OFF; Monday – 8.45am – 2.30pm; Tuesday – OFF; Wednesday – 8.45am – 2.30pm; Thursday – OFF; Friday – 8.45am – 5.00pm;
​​​​​Hours of work are kept under review and may change in order to meet operational requirements, providing requisite notice.
---