Streetworks and Compliance Auditor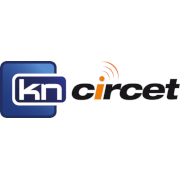 Employer Information
KN Circet
E: recruitment@kncircet.ie
T: +353 (1) 457 5000
Circet are currently recruiting for an experienced Streetworks Compliance Auditor to undertake in progress and NRASWA compliance audits to ensure the required standards have been met and where shortfalls have been identified, the defects / observations are processed for rectification.

Responsibilities as Quality Compliance Auditor include:
Identifying all areas of non-conformance whether SLG, H&S, NRSWA, quality of product and digital evidence.
Processing the non-conformances for rectification.
Identify trends per subcontractor, workstream, type of defect, number of defects and frequency.
Thoroughly analyse digital evidence, checking for full compliance.
Formulate all findings in to a central repository.
Position this data so it can be easily analysed for trends.
Undertake field quality audits from time to time.
Undertake field mentoring and coaching for field crews to address non-compliance observations.
Identify and process any license endorsements and revocations
Office based and /Contractor site visits where required.
Working as part of a team and/or working alone where required.
---