Storesperson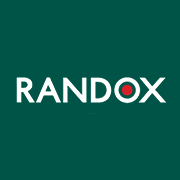 Employer Information
Randox
E: recruitment@randox.com
T: +44 (0) 28 9442 2413
Randox is currently looking to recruit enthusiastic, friendly, and hardworking individuals to work within our Stores Department at our Site in Antrim. This position is a permanent, full-time role and will be responsible for the general operation of stores in line with company procedures. Duties in this role will vary and flexibility will be required.
The Role:
The loading and unloading consignments of goods
The checking, inspection, quarantining and documentation of incoming supplies including receipt of goods into computer system.
The storage of goods in the designated storage areas
Maintaining electronic records of all deliveries.
The checking of delivery notes dispatch noted and other stores documentation for accuracy and completeness.
The operation of stock assessment and control
The initiation of re-ordering certain stock items on reaching minimum stock level
The release of goods (internal and external) from stores and their delivery to the various departmental locations
Storage of departmental archive files.
Please note that this list is not exhaustive – new duties and responsibilities will be incorporated as a matter of custom and practice as the role evolves.
Essential Criteria:
Have basic experience in standard computer applications e.g. Microsoft Word, Excel etc
Desirable Criteria:
Fork Truck License
Experience of using Computerized Stock control Software/Sage
Experience in safe Manual Handling practices.
Minimum of 2 years' experience of stores/warehouse operations within an manufacturing environment.
Clean driving license
About Randox:
Randox Laboratories is passionate about improving global health and saving lives through the development of innovative and pioneering products. Through our commitment and the skill of our people we have grown to be a world leader in diagnostics for clinical healthcare, toxicology, food security and providing quality solutions to over 145 countries. In order to serve our growing international markets, we require high calibre applicants with scientific, engineering, software, and broader business skills – including sales, marketing, logistics, finance and many more.
Central to the Randox ethos is our drive to improve healthcare worldwide and every one of our staff plays a vital role in this aim
Randox Laboratories Limited is an Equal Opportunities Employer.

---