Spine Gang (1 Crew Lead, 2 Operatives)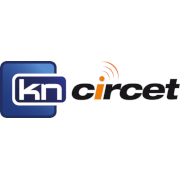 Employer Information
KN Circet
E: recruitment@kncircet.ie
T: +353 (1) 457 5000
Key responsibilities of this role include but are not limited to the below,
Accurate reporting of Spine Build progress to Spine Project Team daily.
Producing B2B and A55s when required.
Using the correct system to provide evidence of work completed, so it is time and date stamped.
Providing a synthetic time sheet by Sunday Evening for works completed for the previous week.
The desired candidate will have the below tickets
Driving License and Towing License
Confined Spaces Medium or High
Ability to work in the BT Network
NRSWA Unit 1 Minimum
MT003
S013
S018
SA002 Safety Underground
K006 Heavy Cabling & SDMB5 in Duct
K009-Optical Fibre Cabling and Air Blowing Practices
K008 Hand Rodding in the UG Network
​​​​​​​Have or are willing to obtain the following accreditation:
---