Software Test Engineer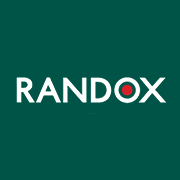 Employer Information
Randox
E: recruitment@randox.com
T: +44 (0) 28 9442 2413
Software Test Engineer (Job Ref: 22N/STEK)
Do you want to make a difference while building a successful IT career? Join a 2021 award-winning IT team.
• WINNER – Overall IT Company of the Year
• WINNER – IT Project Team of the Year
• WINNER – Digital Project Team of the Year
• WINNER – IT Team of the Year
• £1500 signing on fee (for direct applicants)
• Generous salary offered
• Work with innovative technologies and applications
• Bonus scheme
• Career progression opportunities
• Creativity encouraged and supported
• Personal development and certified training
We are currently looking for a dedicated Software Tester to join our Randox Engineering Software Test team. Working as part of a team of Software Testers, you will develop an understanding of how each Randox analyser functions and then create software tests to ensure Randox analysers perform to the high-quality standards required for diagnostic devices.
This position will be based in Randox Science Park, Antrim, Northern Ireland.
The Role:
• Play a major role to improve quality, functionality, reliability and usability of products
• Participate in test planning for various Randox analysers
• Provide Software Test review comments on various software lifecycle documents
• Design, document and execute both manual and automated test scripts as appropriate for the analyser
• Understand analyser operating scenarios to enable complete system test coverage
• Identify and record software defects within a problem-tracking system
• Work in cross-platform environments – Unix/Linux and Windows
• Participate in status reviews which may be Agile based, or Waterfall based
• Ensure system is tested to a high-quality standard
Your Profile:
The successful applicant will have:
• A higher-level qualification in a computer related discipline OR ability to demonstrate the necessary industrial experience – minimum 2 years
• Ability to demonstrate some expertise in software testing
• Good knowledge of software testing processes and testing methodologies: V-Model, Waterfall and Agile
• Excellent problem solving and trouble shooting skills
• Ability to work independently and in a structured way, using your initiative to remove 'blockers' to progress the work assigned to you
• Strong organisational skills with attention to detail and the ability to prioritise work in a logical manner
• Ability to work with a multi-disciplinary team of engineers
• Excellent written and verbal communication
• Willingness to learn and explore new technologies
Familiarity with at least two of the following programming languages is desirable but not essential: C#, C++, Delphi, VB and Java. Experience of using an automated software test tool is desirable but not essential.
This is a unique opportunity to join an innovative international company in a growing industry that can provide career security and genuine advancement opportunities for those who show potential.
This post is open to recent graduates and experienced Software Testers and as such, salary is negotiable pending experience. Start date is negotiable.
---