SOC Team Lead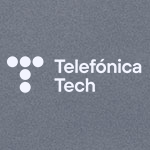 Employer Information
Telefónica Tech
E: hr@telefonicatech.uk
T:
As the Telefonica Tech UK&I Security Operations Team Lead will ensure that the activities of the SOC are performed in accordance with policy, standards, and security best practices. The Telefonica Tech UK&I Security Operations Team Lead will help assist in report generation, incident monitoring/response, communications, and education for members within the Security Operations Team both in Belfast and St Ives. The role is also technical, meaning that you will be acting as a contact point for the Head of Security Operations, Senior Management and C-Level suite for initial customer communications. Duties include but are not limited to the following: Lead security operations team the analyst team in support of all designated Security Operations and Incident Response tasks.
Key Responsibilities
You will be the technical lead for the Security Operations Centre
Work with our Professional and Red Team leaders to solve issues in an effective manner.
Maintain the personnel shift schedules.
Oversee and manage a team of L1, L2 & L3 analysts who work out of our St Ives Cambridgeshire and Belfast office.
Lead, coach, and mentor the team.
Assist in Security Incident Management.
Participate in strategy and planning and provide ideas regarding operational success.
Develop security policies and procedures (Run Book, Incident Management Plans, etc.).
Work closely with team leaders to suggest and implement new ideas.
Oversee the daily, weekly, and event reporting.
Work closely with internal support teams, also assisting our Info Sec team.
---