Site Manager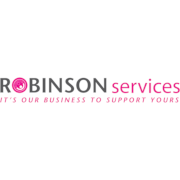 Employer Information
Robinson Services
E: jobs@robinson-services.com
T: 028 9442 9717
Site Manager
Location – Buttercrane Shopping Centre, Newry
Hours of work – 25 hours per week
Days & times of work – 9am-3.30pm, 4 days per week
Hourly rate – £14.00
As Site Manager you will be a key member of the site management team and you will take responsibility for driving the standards of cleanliness, security and customer service and for managing and motivating your on-site team of 5 staff.
Key Result Areas
OPERATIONAL EXCELLENCE
To drive for continuous improvements in the service delivery of the cleaning and security services within the centre
To understand and respond to the needs of our client through the effective and efficient co-ordination of all services in order to provide an exceptional service.
To ensure that all of the services provided excel in performance standards and exceed client and customer expectations.
To contribute to the on-site business and suggest and implement improvements in conjunction with The General Manager and Key Account Manager which will result in improved service and/or reduced costs.
To maintain all necessary records for the efficient operation of the services using the procedures agreed with The General Manager and Key Account Manager.
CUSTOMER AND CLIENT SATISFACTION
To plan and co-ordinate regular meetings with the on-site supervisors to identify efficiencies.
To create and maintain a relationship with our clients to report on service delivery.
To ensure that all issues and/or complaints are dealt with efficiently and effectively.
PREFERRED EMPLOYER
To maintain and deliver effective communication processes, such as briefing forums, activity, regular feedback reviews formal and informal.
To ensure we employ the right people with the right skills at the right time.
To plan training activity in an annual training plan format, to meet both business and development needs following the appraisal process.
To manage all employee relations issues in line with The Key Account Manager and HR.
FINANCIAL PERFORMANCE
To manage absenteeism for both short and long term absences which affect service delivery, ensuring standard processes are followed to minimise costs.
To regularly review service standards and identify potential efficiencies to the contract.
Knowledge / Experience
Essential
Experience of managing the provision of services
Experience of managing a team of people
IT literate to include working knowledge of Microsoft Word, Excel and Outlook
Administrative experience to include report writing, record keeping, emails, business correspondence and communications
Desirable
Operations Management Experience
SIA Licence
CCTV Licence
Previous Experience
Essential
Experience of working to financial budgets, managing payroll, managing overspending and report writing
Demonstrable experience of leading a team of people who work shift patterns
Experience of roster management
Desirable
Previous experience working within a shopping centre, retail or leisure industry.
Skill / Abilities
Essential
Able to demonstrate excellent customer focus skills and awareness
Ability to problem solve and use initiative
Must be able to maintain confidentiality
Excellent organisational and communication skills
Desirable
Proven track record of building and maintaining customer relationships at a senior level
Full Driving Licence
Permanent
Closing date: Friday 31 Mar 2023
Salary: £12.5
Apply for job
---