Shift Lead – Molecular Diagnostics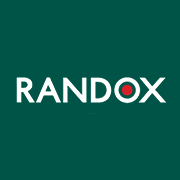 Employer Information
Randox
E: recruitment@randox.com
T: +44 (0) 28 9442 2413
Shift Lead – Molecular Diagnostics – (Job Ref: 22N/SLMD)
Randox is currently looking to recruit an enthusiastic, friendly, and hardworking individual that will provide support to our team at the RCLS Mobile Laboratory at our facility at our Science Park in Antrim, in relation to Molecular Diagnostics.
The Role:
The smooth and efficient running of the RCLS Mobile Laboratory ensuring that all laboratory-based testing for Molecular diagnostics is conducted accurately in conjunction with RCLS Standard operating Procedures (SOPs) and in-line with ISO/IEC 17025 (2017), and ISO/IEC 15189 Standards.
Ensure objectives/targets set by management are met by organising workflow and ensuring employees understand their duties or delegated tasks.
Monitor employee productivity and provide constructive feedback as well as assisting in the identification and management of Non-Confirming work identified within the Mobile Unit.
Perform troubleshooting on technical issues associated with Vivalytic and iPeak Analysers.
Participate in Quality Audits.
Ensuring that all documentation and records of analytical results are fully completed, stored securely and archived ass required.
Ensure that remedial actions are taken when test systems deviate from the Mobile Units established performance specifications or which result in down-time of any instrumentation and communicate this with the Mobile Unit Manager.
Manage improvements including instrument validations and Reagent assessments.
The candidate:
Essential Criteria:
Qualified to at least degree level in Molecular Genetics, Biochemistry, Immunology or a Life Science.
Demonstrate excellent leadership qualities and high level of self-motivation.
Knowledge of a variety of software packages such as Microsoft Word, Outlook, PowerPoint and Excel to produce correspondence and maintain presentations, records, spreadsheets and databases.
Excellent analytical and problem-solving skills.
Desirable:
Practical experience in an automated laboratory or diagnostic environment.
About Randox:
An international company operating in over 145 countries that continues to have unparalleled growth, Randox Laboratories has been the heartbeat of the UK's National COVID Testing Programme throughout the pandemic. In early 2020 Randox recognised the threat from COVID-19 and, based on over 40 years of diagnostic experience, quickly developed a test to accurately identify the virus. Testing at scale commenced within weeks to support the UK's National Testing Programme and private clients alike. Through the enormous effort and commitment of its staff Randox is currently operating at a capacity of 180,000 COVID-19 samples per day, making it the most productive laboratory in the UK and Ireland and amongst the very largest in Europe.
Additionally, as a world leader in diagnostics for clinical healthcare, toxicology and food security, our expertise and product portfolio have assisted laboratories across the world in improving health and saving lives. Our global success is a result of our pioneering products and the commitment & skill of our workforce, which continue to grow exponentially.
---