Setter Operator (CNC Workshop)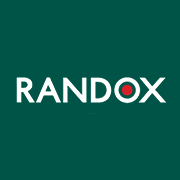 Employer Information
Randox
E: recruitment@randox.com
T: +44 (0) 28 9442 2413
CNC Workshop- Setter Operator (22N/CNCW)
We require a highly motivated and dedicated individual to work within our Engineering Design department as a CNC Setter Operator. This newly created role will work on manufacturing components for new diagnostic equipment. This position will be based at the Randox Science Park, Antrim Town.
The Role:
• Manufacture and modify components using workshop equipment including CNC milling machine and lathe.
• Reading and interpretation of engineering drawings including geometric tolerances.
• Reading and interpretation of CNC setup sheets including tool assemblies.
• Loading programs into CNC machines.
• Set and operate CNC milling machines.
• Ability to perform machine calibration.
• Ability to recover machine alarms including automatic tool changer recovery.
• Monitoring of tool life, knowledge of when to replace tooling and highlight surface finish issues.
• Routine preventative machine maintenance, including lubrication and cleaning.
• Maintain stock control of tools, materials, and consumables to support the expected workshop program.
• Assist in training of company staff in use of workshop facilities where appropriate.
• Maintain a clean and organised workshop environment, to ensure an efficient system is in place, and to support company Health & Safety procedures.
The Candidate:
Essential
• Minimum of 2 years machine shop experience
• Must be able to work independently and in a structure way.
• Must possess excellent organisational skills
• Possess the ability to prioritise work in a logical fashion
• Ability to work in multi-disciplinary teams
Desirable
• Possess a technical qualification (e.g., OND, BTEC, etc) or be able to demonstrate an appropriate level of experience
• Completion of an accredited apprenticeship
• Experience of high-speed modern machining techniques
About Randox:
Randox Laboratories are passionate about improving global health and saving lives through the development of innovative and pioneering products. Through our commitment and the skill of our people we have grown to be a world leader in diagnostics for clinical healthcare, toxicology, food security and providing quality solutions to over 145 countries. In order to serve our growing international markets we require high calibre applicants with scientific, engineering, software and broader business skills – including sales, marketing, logistics, finance and many more. Central to the Randox ethos is our drive to improve healthcare worldwide and every one of our staff plays a vital role in this aim.
Randox Laboratories Limited is an Equal Opportunities Employer

---