Senior R&D Scientist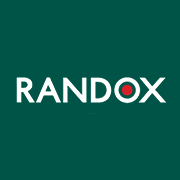 Employer Information
Randox
E: recruitment@randox.com
T: +44 (0) 28 9442 2413
Career opportunities currently exist with a world class leader in the development of revolutionary medical diagnostics, for clinical and veterinary application.
The Role:
Are you ready to make a difference in Research and Development?
We require highly motivated and creative individuals to fulfil challenging Research and Development roles at our state-of-the-art facility in Dungloe, Co. Donegal. The successful candidates will have the opportunity to embrace cutting edge research and experience novel technologies where biomarker discovery programmes and interrogation of antibody/protein interactions stimulate the development of novel multiplexed assays. The position is based at a Randox Research and Development hub where teams of highly innovative scientists are continuously developing novel diagnostic tests aimed at improving human and animal healthcare. Strategic areas of focus include Stroke, COVID-19, Renal Disease, Oncology, Neurodegeneration, Gastrointestinal Disorders and Animal Health. This high calibre research involves interaction with national and international collaborative networks.
Be the Senior Research and Development Scientist who leads the way in the design, development, verification and clinical validation of novel diagnostic tests to prevalent human and animal disease conditions.
The Candidate:
Essential attributes:
PhD or equivalent experience in a relevant biomedical or life science subject.
Extensive laboratory experience and problem solving ability.
Comprehensive knowledge of immunoassay principles.
Demonstrates a strong work ethic with self-motivation and ability to work independently within the context of a multidisciplinary research team.
Excellent time management and organisational skills with a focus on prioritising workflow to meet deadlines.
Excellent presentation and communication skills.
Be proficient in the use of Microsoft computer applications such as Word, Excel, PowerPoint and Outlook.
Desirable attributes:
Comprehensive knowledge of immunology and protein biochemistry.
Familiarity with a wide variety of laboratory instrumentation including automated systems.
Previous experience in assay development and validation in an ISO 13485 accredited environment.
Comprehensive data analysis skills including statistics and clinical cohort sample analysis.
Evidence of publication in internationally recognised peer reviewed journals.
Presentation at national and international conferences.
About Randox:
Randox Laboratories is a privately owned diagnostic reagent and equipment manufacturing company. For nearly 30 years we have developed innovative diagnostic products and services that deliver significant benefits to patients and healthcare professionals worldwide. Our products are employed in over 30,000 laboratories in 130 countries and support clinical decision-making in a wide variety of fields including cardiology, neurology, oncology, biochemistry, virology, endocrinology and immunology. We place high value on Research and Development in order to continuously improve existing methodology and develop pioneering new products.
Randox Laboratories Limited is an Equal Opportunities Employer

---