Senior Leisure Attendant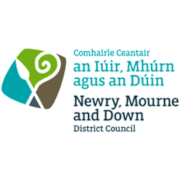 Employer Information
Newry, Mourne & Down District Council
E: recruitment@nmandd.org
T: 03301374025
​​​​​​​​​​​​​​Please read the recruitment pack before completing your application.
​​​​​​​Job Summary
The postholder will provide a customer support service, and supervise the customer support services provided by others, to users of the Council's Recreational Facilities, to help ensure visitor comfort, safety and enjoyment. This includes duties, as required, during shift, of supervision of staff, activities , ancillary areas, swimming instruction, lifeguarding, cleaning and upkeep of facilities and equipment, cashier/receptionist and fitness instruction (where qualified).
​​​​​
Hours of Work
If a candidate is appointed to the Casual Panel, there is no entitlement to any minimum hours and Panel members can be asked to work in any of the Council facilities. There is no obligation on the Council to offer you work nor on you to accept any offer of work.
Duration of Appointment
​​​​​​​Casual.

---