Senior Electrical Engineer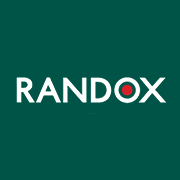 Employer Information
Randox
E: recruitment@randox.com
T: +44 (0) 28 9442 2413
Randox is welcoming applications for the position of a Senior Electrical Engineer based in the Randox Science Park in Antrim.
Job Duties:
Developing design concepts based on User Requirements.
Contributing to the development of Functional Requirements from User Requirements and approved conceptual designs.
Working within a multi-disciplinary team, clearly communicating requirements to other team members to ensure development and testing is co-ordinated appropriately.
Identifying appropriately specified Commercial off-the-shelf hardware for use within a system.
Advising on the content of engineering Standard Operating Procedures to ensure continuous improvement within the department.
Liaising with the purchasing department on the identification and evaluation of suitable suppliers.
Contributing to engineering risk identification / reductions / analysis including FMEA (Failure Mode and Effects Analysis).
Application of electrical design knowledge for printed circuit board designs including prototyping, integration, and assembly of designs into systems for assessment.
Troubleshooting technical problems on existing designs and identifying possible solutions.
Contribution to continuous improvement of engineering products through application of methods of part reduction, reuse of existing designs and minimising part counts.
Candidate Profile:
Essential:
Possess a higher-level qualification in Electrical and Electronic Engineering or equivalent or be able to demonstrate appropriate industrial experience.
Ability to demonstrate relevant experience in electronic design, covering both analogue and digital circuits.
Ability to contribute to project and regulatory paperwork.
Knowledge of analogue and digital electronic design concepts.
Fundamental knowledge and practical application of electronic design theory.
Desirable:
Understanding of Design for Manufacturing principles.
Experience of European Conformity (CE) product marking, technical file creation, or design for global regulatory compliance.
Knowledge of ISO13485, EN14971, EN61010 or knowledge of Food and Drug Administration guidance for the development of medical devices.
Knowledge of Association Connecting Electronics Industries (IPC) standards for design or manufacturing of cables or Printed Circuit Boards.
About Randox:
An international company operating in over 145 countries that continues to have unparalleled growth, Randox Laboratories has been the heartbeat of the UK's National COVID Testing Programme throughout the pandemic. In early 2020 Randox recognised the threat from COVID-19 and, based on over 40 years of diagnostic experience, quickly developed a test to accurately identify the virus. Testing at scale commenced within weeks to support the UK's National Testing Programme and private clients alike.
Through the enormous effort and commitment of its staff Randox is currently operating at a capacity of 180,000 COVID-19 samples per day, making it the most productive laboratory in the UK and Ireland and amongst the very largest in Europe.
Additionally, as a world leader in diagnostics for clinical healthcare, toxicology and food security, our expertise and product portfolio have assisted laboratories across the world in improving health and saving lives. Our global success is a result of our pioneering products and the commitment & skill of our workforce, which continue to grow exponentially.
Randox Laboratories Limited is an Equal Opportunities Employer.
---