Senior Data Scientist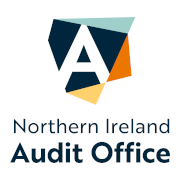 Employer Information
Northern Ireland Audit Office
E: recruitment@niauditoffice.gov.uk
T: (028) 9025 1000
NIAO has two permanent, full-time opportunities available for Senior Data Scientist roles. The role offers a salary of £39,066 to £41,142 per annum and a range of attractive benefits including generous annual leave entitlement, generous pension package, flexible working, free car parking and an on-site gym.
A hybrid working pattern consisting of working from home, at client sites and at headquarters in Belfast is in use.
You will report to the Audit Manager responsible for the Data Analytics Team who will assign a portfolio of work to you. This work will cover the development of analytics solutions in respect of both financial audit and public reporting. You will be responsible for delivering specific data analysis projects and tools that advance our implementation of modern digital audit techniques. You will lead application development, demonstrating expertise in data modelling and the role of data analytics within financial audit.
Please refer to the Role Profile for more detail of key responsibilities.
Essential criteria
To undertake this post, you must have:
A degree level qualification in Mathematics, Statistics and/or Operational Research, or a related discipline e.g. Computer Science;
Two years' experience of working in a professional environment in a data related role;
Ability to design, build and manage data pipelines encompassing data transformation, data models, schemas, interactive tools, metadata and workload management.
The ability to work with both IT and business in integrating analytics and data science output into business processes and workflows;
Experience in application of relevant data analysis languages and frameworks, including but not limited to R and Shiny. (We don't expect you to be an expert in this area, but you'll have a solid baseline of knowledge and be willing to develop your skills);
Practical and theoretical knowledge of inferential and descriptive statistics; and
Excellent communication and interpersonal skills, with the ability to build and maintain effective relationships with stakeholders, and communicate in a clear and understandable manner.
All job offers are subject to satisfactory pre-employment checks including background checks. Candidates are required to have the Right To Work in the UK and be able to demonstrate this in pre-employment checks.
NIAO is an Equal Opportunities Employer and welcomes applications from diverse backgrounds.

Permanent
Closing date: Tuesday 04 Oct 2022
Salary: £39066
Apply for job
---