Senior Contracts Manager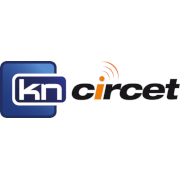 Employer Information
KN Circet
E: recruitment@kncircet.ie
T: +353 (1) 457 5000
On the back of an ever-increasing workload, Circet UK are looking for an experienced Contracts Manager.
The Contracts Manager is responsible for ensuring compliance with procedures to deliver world-class health, safety, environment and well-being performance and providing leading customer service and satisfaction. You will also deliver operational objectives to support our clients in meeting their Performance Commitments and achieving high levels of compliance with performance metric targets.
Responsibilities
Plan projects and ensure they are programmed to the level of detail necessary for the site team to deliver without delays.
Ensure procurement and reconciliation of materials and sub-contractors is carried out in accordance with Circet's procedures.
Ensure site team compliance with Circet's commercial policies and procedures.
Attend tender handover meetings and deliver pre-start meetings to site teams.
Ensure a commercial plan and end of life forecast is in place and monitored monthly for the successful commercial delivery of the project.
Increase productivity without compromising on safety and continuously drive efficiency.
Improve streetworks performance and reduce avoidable street works charges.
Produce and analyse progress reports, updated costs and forecasts.
Ensure correct commercial engagement and onboarding of subcontractors.
Implement the risk management process, review risk register and check risk controls.
Review the CVRs monthly with the project teams, implementing necessary actions.
Ensure weekly review of progress, budget resources and forward planning are carried out, and lookahead programmes are in place.
Chair and attend internal and external meetings and ensure the production of accurate
records of any discussions and actions.
Health & Safety Obligations:
Fully understand and implement the company safety policy and procedures.
Ensure that the programmes for the contracts are successfully delivered in a Safe, Quality and On Time Manner.
Ensure that a 'Right First Time' culture is adopted and developed throughout the business.
Drive compliance to any regulatory measures that may apply to the works and operations that Circet undertake.
Ensure that all contracts achieve turnover and profitability by maximising efficiency and minimising cost of failure.
Manage Client relationships within the client organisations across all areas.
Sponsor new ways of working which would improve delivery and service then support any activities being undertaken to implement change.
​​​​​​​
Knowledge Requirements:
Experienced leader with proven track record in leading a multi-functional team.
Proven ability to deliver against operational targets.
Commercially aware and engaged.
Naturally collaborative, able to build relationships with key client and supply chain contacts.
Able to command respect and establish personal and business credibility.
Committed to delivering the highest health and safety standards.
Able to deliver excellent customer service.
Experience in an operational manager role.
Experience of utility (streetworks) operations, particularly high-volume low value.
Required Qualifications & Training:
Degree educated or similar.
NEBOSH National Certificate (General or Construction)
NRSWA Supervisor.
---