Scientist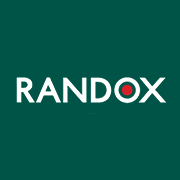 Employer Information
Randox
E: recruitment@randox.com
T: +44 (0) 28 9442 2413
Scientist – (Job Code: 23N/DNES)
Randox Laboratories are seeking applications from candidates to join our R&D team.
The Role:
The ideal candidate should:
Be able to positively contribute to the design, development, execution and validation of multiplex molecular assays within the areas of infectious diseases.
Troubleshoot and optimise assays if required.
Have experience in the management, handling and correct disposal of clinical samples and diagnostic reagents.
Assist in the development of new molecular assays and integration of developed molecular assays into the company's automated technology.
Perform routine molecular techniques such as PCR, qPCR, and be familiar with the LAMP and digital PCR, use of alignment tools, bio-informatics and primer design.
Be proficient in data management and the use of Microsoft Office.
Be enthusiastic, have excellent communication and organisational skills.
Be able to work well in a dynamic and multidisciplinary team.
The Candidate:
Essential:
BSC in Molecular Biology/Biochemistry or subject in a similar discipline.
Experience in using molecular biology techniques such as PCR/qPCR.
Experience in data management and be proficient in Microsoft Word.
Experience in the management, and safe handling of clinical samples.
Excellent organisational skills.
Excellent communication skills.
Desirable:
Primer design and bio-informatics experience.

About Randox:
An international company operating in over 145 countries that continues to have unparalleled growth, Randox Laboratories has been the heartbeat of the UK's National COVID Testing Programme throughout the pandemic. In early 2020 Randox recognised the threat from COVID-19 and, based on over 40 years of diagnostic experience, quickly developed a test to accurately identify the virus. Testing at scale commenced within weeks to support the UK's National Testing Programme and private clients alike. Through the enormous effort and commitment of its staff Randox is currently operating at a capacity of 180,000 COVID-19 samples per day, making it the most productive laboratory in the UK and Ireland and amongst the very largest in Europe.
Central to the Randox ethos is our drive and determination to improve healthcare worldwide and every one of our talented staff play a role in this. In order to serve our growing international markets, we require high calibre applicants with scientific, engineering, software, and broader business skills – including sales, marketing, logistics, finance and many more.
Join the Randox team and play your part in improving the health of millions.
Randox Laboratories Limited is an Equal Opportunities Employer.

---