Scientific Consultant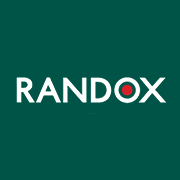 Employer Information
Randox
E: recruitment@randox.com
T: +44 (0) 28 9442 2413
Scientific Consultant – Santa Monica, USA – (Job Ref: 23I/SCSM)

With over 40 Years of Scientific Excellence being delivered directly to you. With personalized prevention to find the earliest signs of illness to stop potential diseases. We use cutting edge biotechnology to generate faster, more precise, and personalized data.
Randox Health require a highly motivated and enthusiastic Scientist to join its expanding team in Santa Monica, LA, USA.
The Role:
Reporting Randox Health results, data, and statistics USA.
Composing and delivering Randox Health educational material, both externally and internally.
Provide written scientific information pertaining to laboratory testing and technology services offered, and, for results data generated. Discussion of client results following testing.
Explaining Randox Health service/testing prior to blood collection, and complete consent forms.
Demonstration of excellent knowledge of the Randox Health service and tests.
Ensuring that clients have a clear understanding of the Randox Health Service.
Collection of blood samples, Personal Health Measurements, and other relevant information on clients.
Conduct Randox Health staff training for a range of personnel (public/admin level to clinical/physician MD level).
The Candidate:
Essential:
Qualified to at least degree standard in any Chemistry/Biochemistry Health Science or Life Science discipline with a 2:1 grade or above equivalence.
Proficient communication skills and attributes. Experience delivering complex scientific information clearly when communication with physicians, clinical disciplines and the public or administrative level colleagues (non-scientific).
Ability to learn and retain information quickly.
Ability to work as part of a multi-disciplinary team.
Experienced and up to date computer literacy, particularly in the use of Microsoft
Office applications and Laboratory reporting software applications.
Phlebotomy skills or the interest to complete course for qualification.
Scientific writing skills for presentations, PR, marketing, and promotions or publications/events.
You must have the right to live and work in the USA.
Desirable:
Ability to interpret, analyze and summarize information accurately.
Ability to prioritize workload in a logical fashion.
Excellent organisational and communication skills (both written and verbal).
Excellent record keeping and time keeping.
Ability to act on own initiative as well as part of a team.
About Randox Health:
Randox Health is a unique collaboration of scientific innovation and medical application, specialising in personalised and preventive health programmes. As global specialists in clinical diagnostics, Randox Health offers direct access to a portfolio of hundreds of biomarker tests, proteomics, and genomics measurements. This fusion of scientific intelligence and clinical acumen enables earlier diagnosis and treatment of current health problems, potential prevention of future health problems and allows individuals to take control of their health improve their overall wellbeing.
Tailored to the needs of each person, results are discussed; treatment and lifestyle options explored, and continued care provided. Direct to the public in a private setting to allow individuals to avail of biomarker blood testing to track and improve their wellbeing.
Randox Health Limited is an Equal Opportunities Employer.


---