Scientific Consultant, London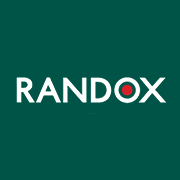 Employer Information
Randox
E: recruitment@randox.com
T: +44 (0) 28 9442 2413
Scientific Consultant, London – (Job Ref: 22/LOSC)

Randox Health require a highly motivated and enthusiastic Scientist to join its expanding team in London.
This dual role will undertake a combination of desk-based reporting activities coupled with the delivery of client scientific results either face to face or by other media.
The Role:
• Obtaining consent from clients, prior to sample collection.
• Collection of blood samples, Personal Health Measurements and other relevant in-formation from clients.
• Analyse results, summarise these with the use of PMLQ and provide broad interpre-tation
• Scientific client discussions including, but not limited to:
o Explaining client service/testing prior to blood collection.
o Demonstration of excellent knowledge of the Randox Health service and tests. Ensuring that clients have a clear understanding of the Randox Health Service.
o Discussion of client results following testing
• Provide clients with written summaries of their discussions
• Reporting Randox Health results, data and statistics
• Record any other relevant client information obtained during discussion
• Work closely with all Randox Health departments (including sales, clinical staff, re-porting team and medical teams)
• Attendance to events and sales meeting, if required
• Composing and delivering Randox Health educational material, both externally and internally
• Provide case studies on client results
• Assist in Randox Health staff training, where necessary
• Improvement of operations/efficiency within Randox Health
• Adherence to Company Confidentiality Policy
• Adherence to Randox Health Quality Management System at all times.
• Adherence to company Positive work Environment Policy, Health & Safety proce-dures, and the maintenance of a safe working environment.
• Adherence to company health and safety procedure and maintaining a safe working environment.
The Candidate:
Essential:
• Qualified to at least degree standard in any Health and Life Science discipline with a 2:1 grade or above
• Ability to communicate complex information clearly with the general public
• Excellent presentation and communication skills, both internally and with the public
• Flexible approach to working hours and location
• Excellent organizational skills, note keeping and interpersonal skills
• Ability to learn and retain information quickly.
• Ability to work as part of a multi-disciplinary team
• Excellent time management
• High standard of IT literacy
• A full driving license is required
• Excellent organisational and communication skills (both written and verbal).
• Excellent record-keeping and time-keeping.
• Good eye for detail.
• Ability to interpret, analyse and summarise information accurately.
• Ability to prioritize workload in a logical fashion.
• Ability to act on own initiative as well as part of a team.
• Be computer literate, particularly in the use of Microsoft Office applications.
• Possess a positive and professional attitude.
Desirable:
• Previous experience in a client-facing role
• Experience in public speaking
• Experience within Healthcare
• Interest in Preventive Wellbeing and the application of science to the diagnostic pro-cess
• Experience in Scientific Writing
• Experience in Phlebotomy, with appropriate qualification.
Full training will be provided
---