Sample Processor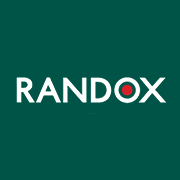 Employer Information
Randox
E: recruitment@randox.com
T: +44 (0) 28 9442 2413
Randox Laboratories are seeking applications from candidates to join our Crumlin Lab. These positions would be trained in one of the key areas of our Processing Lab. These include Extraction, PCR and QPCR. Full training is provided so it not essential to have previous experience in any of these areas. This is an excellent opportunity to gain hands on lab experience.
Shift Pattern:
Rotational:
Mon-Fri
Tues-Sat
8 hours
The role:
The preparation and handling of samples and diagnostic reagents.
Receipt and accession of clinical and molecular sample for Analysis
Specimen Analysis, Storage and Disposal.
Travelling off-site to events, private and corporate appointments, always representing the company in a competent and courteous manner.
Maintenance of Sample Inventory.
Maintenance of stock control in RCLS clinic lab.
Ensuring that all laboratory-based testing for molecular diagnostics is conducted accurately and in conjunction with RCLS standard operating procedures and in-line with ISO/IEC 17025 and ISO/IEC 15189 standards.
The operation and maintenance of Bosch Vivalytic Analysers and IUL iPeak analyser.
Perform troubleshooting on technical issues associated with the Bosch Vivalytic Analyser and the IUL iPeak analyser.
Ensure that all documentation and records of analytical results are fully completed, stored securely and archived as required.
To work and maintain a safe working environment, including participation in laboratory housekeeping duties, including stock control, general up-keep and routine laboratory safety audits.
The Candidate:
Essential:
Qualified to at least degree level in Molecular Genetics, Biochemistry, Immunology, or a Life Science.
Knowledge of a variety of software packages, such as Microsoft Word, Outlook, PowerPoint, and Excel to produce correspondence, documents, and maintain presentations, records, spreadsheets, and databases.
Excellent analytical and problem-solving skills.
Desirable:
Practical experience in an automated laboratory or diagnostic environment.

About Randox:
An international company operating in over 145 countries that continues to have unparalleled growth, Randox Laboratories has been the heartbeat of the UK's National COVID Testing Programme throughout the pandemic. In early 2020 Randox recognised the threat from COVID-19 and based on over 40 years of diagnostic experience, quickly developed a test to accurately identify the virus. Testing at scale commenced within weeks to support the UK's National Testing Programme and private clients alike. Through the enormous effort and commitment of its staff Randox is currently operating at a capacity of 180,000 COVID-19 samples per day, making it the most productive laboratory in the UK and Ireland and amongst the very largest in Europe.
Additionally, as a world leader in diagnostics for clinical healthcare, toxicology and food security, our expertise and product portfolio have assisted laboratories across the world in improving health and saving lives. Our global success is a result of our pioneering products and the commitment & skill of our workforce, which continue to grow exponentially.
Randox Laboratories Limited is an Equal Opportunities Employer.
---