Sales Support Executive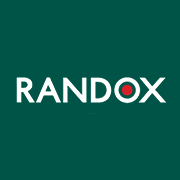 Employer Information
Randox
E: recruitment@randox.com
T: +44 (0) 28 9442 2413
Sales Support Executive/Inside Sales Rep – Kearneysville, West Virgina (24I/KEAR)
Randox Toxicology is currently seeking a motivated and target driven individual in the position of Sales Support Executive. This role will be a part of the expansion of MultiStat focused Sales Team for Toxicology and Clinical applications.
The successful applicant will be joining a hugely successful team and will have genuine opportunities to develop and progress their career within the organisation.
This position will be based in the Kearneysville, West Virginia area.
Responsibilities:
– Office based sales support roles.
– Contact customer across US and respond to incoming enquires.
– Help provide initial information to sales quires and product information.
– Collate information for sales territories and help in organising meeting for sales territory executives.
– Update CRM of all leads and potential from conference attended.
– Call 50-100 customers every day on the phone and e-mail.
– Help with organising scientific conferences and sending material out.
– Create reports for each territory and market as requested.
– Inside Sales
Essential:
– Minimum Associate Degree in Life Sciences or Business or related fields.
– Driving License.
– Legally allowed to work in the US.
– Read, Write, and speak fluent in English.
– Computer literate.
Desirable:
– Previous sales experience.
– Use sales reporting Software / CRM
About Randox Toxicology Ltd:
Randox Toxicology Ltd is an associate of Randox Laboratories who have 30 years' experience in the diagnostic market and a devoted Research and Development team.
Randox Toxicology Ltd is a dedicated company responsible for the manufacture and distribution of high-quality solutions for drug screening in forensic and clinical toxicology. We currently provide toxicology solutions in a range of test settings including, clinical and forensic toxicology laboratories, crime laboratories, sports testing, workplace drugs testing and coroner's offices.
Randox Toxicology Ltd is an equal opportunities employer.

---