Sales Executive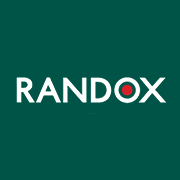 Employer Information
Randox
E: recruitment@randox.com
T: +44 (0) 28 9442 2413
Sales Executive – Mid-West, USA – (Job Ref: 23I/MIDW)
Randox Laboratories currently has a vacancy for a target driven individual in the position of Regional Sales Executive to join our dynamic and growing team based in the Mid-West. As a Sales Executive, you would contribute to the company's overall growth and profitability by developing and maintaining an effective sales representation in your assigned region by directly searching, contacting, and selling products to end user customers, as well as liaising with our distributors.
Randox has been providing laboratories with revolutionary diagnostic solutions for over 40 years and this experience has led to the creation of a market-leading product portfolio.
The Candidate:
Essential:
Qualified to degree level in a life science or business discipline.
Excellent negotiation, communication, and presentation skills.
Strong analytical skills relating to problem solving and sales analysis.
Willingness to travel extensively throughout the USA.
Strong research skills.
Ability to act on your own initiative as well as part of a team.
High degree of self-motivation.
Proficiency in all Microsoft applications – Word, Excel, and PowerPoint.
Possess a full driving license.
Flexibility, the nature of this position will require you to work such hours as deemed necessary to complete the responsibility.
Desirable:
Previous industry experience.
Experience in distributor negotiations and sales management through a third party.
Ability to communicate in English, both verbally and written.
Please ensure your CV is submitted to us in English.
About Randox:
An international company operating in over 145 countries that continues to have unparalleled growth, Randox Laboratories has been the heartbeat of the UK's National COVID Testing Programme throughout the pandemic.
Additionally, as a world leader in diagnostics for clinical healthcare, toxicology and food security, our expertise and product portfolio have assisted laboratories across the world in improving health and saving lives. Our global success is a result of our pioneering products and the commitment & skill of our workforce, which continue to grow exponentially.
Randox Food Diagnostics provide the global food market with screening solutions for antimicrobials, toxins, growth promoting hormones and veterinary drugs in animals and animal produce, offering superb limits of detection and simple sample preparations.
We offer analysers and test kits for testing for meat, milk, honey, seafood, and feed products.
Using our experience in advanced diagnostics and our close relationships with the world's top food producers, we have created the most innovative range of testing technology available to the food industry today in Biochip Array Technology. Our advancements in diagnostics create a safer food industry along with improved efficiency at producer level.
---