Sales Executive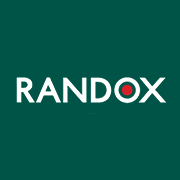 Employer Information
Randox
E: recruitment@randox.com
T: +44 (0) 28 9442 2413
Randox has an exciting opportunity for an ambitious, target driven individual to join our growing sales team in the Cardiff Area. The role will involve the sale and promotion of the Randox product portfolio and increasing the overall brand awareness of Randox Laboratories.
As a Sales Executive, you will spend a considerable amount of time out in the field visiting existing and new customers on a regular basis to develop and renew relationships and extend our clients' target area, focusing on promoting our products and increasing sales. The role will be responsible for Cardiff and for travelling purposes the ideal candidate would be based in the region.
The Role:
To Increase sales of Randox products, including the Vivalytic, Health home testing kits and 3rd Party Bloods Service in Cardiff
Building up in-depth knowledge of Randox and competitor products
Identifying new market opportunities and increasing sales
Handle customer queries in a timely manner
Organise and conduct customer visits to increase product awareness
Willingness to travel around the Cardiff area extensively.
The Must Haves:
A Bachelor's degree or higher in life Science discipline or relevant work experience within medical/healthcare sector.
A willingness to travel.
A positive attitude with the drive and work ethic to meet targets.
The drive and ability to work on their own initiative.
A valid driving licence.
For you:
We offer a competitive salary alongside profit sharing and good working flexibility. As a global company, we can offer you rapid career progression alongside training opportunities to help you improve in your chosen field. This a great opportunity to reap rewards in a sector that is experiencing significant growth throughout UK.
About Randox, is an international company operating in over 145 countries that continues to have unparalleled growth, Randox Laboratories has been the heartbeat of the UK's National COVID Testing Programme throughout the pandemic.
Additionally, as a world leader in diagnostics for clinical healthcare, toxicology and food security, our expertise and product portfolio have assisted laboratories across the world in improving health and saving lives. Our global success is a result of our pioneering products and the commitment & skill of our workforce, which continue to grow exponentially.
Randox Laboratories Limited is an Equal Opportunities Employer.

---