Sales Assistant – Great Portland Street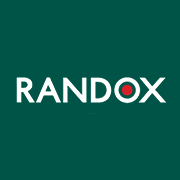 Employer Information
Randox
E: recruitment@randox.com
T: +44 (0) 28 9442 2413
Sales Assistant, Great Portland Street – (Job Ref: 22/FHGP)
​​​​​​​
With the expansion of the Randox Health team, we are currently looking to recruit enthusiastic Sales Assistants to join our team. This role will be based at our site at Great Portland Street, London.
The role of a Sales Assistant is a dynamic, customer focused role, which is suited towards applicants who are hardworking and charismatic.
Sales Assistants will be responsible for ensuring customer have an excellent experience while within the clinic, ensure that they feel comfortable at all times. Customer satisfaction is priority, ensuring a high quality of service is provided.
In line with CQC guidelines, the successful candidate will be required to undergo an enhanced DBS check.
The candidate:
The successful candidate must possess the following:
• A passion and enthusiasm for customer service.
• Committed and flexible.
• Ability to work well in a team.
• IT literate.
About Randox Health:
Randox Health is a unique collaboration of scientific innovation and medical application, specialising in personalised and preventive health programmes. As global specialists in clinical diagnostics, Randox Health offers direct access to a portfolio of hundreds of biomarker tests, proteomics, and genomics measurements. This fusion of scientific intelligence and clinical acumen enables earlier diagnosis and treatment of current health problems, potential prevention of future health problems and allows individuals to take control of their health and improve their overall wellbeing.
Tailored to the needs of each person, results are discussed; treatment and lifestyle options explored, and continued care provided. Delivered directly to the public in a private setting to allow individuals to avail of biomarker blood testing to track and improve their wellbeing.

---