Sales Account Executive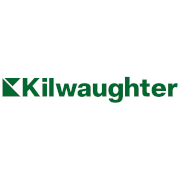 Employer Information
Kilwaughter
E: recruitment@kilwaughter.com
T: 028 2826 0766
This is a fantastic opportunity to join our team and work as part of a growing business that is prepared to invest in your future.
We currently have an opportunity for an experienced, driven and ambitious Sales Account Executive to join our team. This is a pivotal role in a high potential, £45m+ business with the energy and ambition to develop our capability and grow to realise our full potential.
Working as part of an enthusiastic and dynamic sales team you will be primarily responsible for promoting and selling our K Rend brand, through day-to-day management of the sales territory and customer relationships. Working within our sales team you will be partnered with a field-based Area Sales Manager on a dedicated sales region in the UK or Ireland.
---