Rendering Cook Operative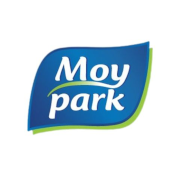 Employer Information
Industrial Temps
E: info@industrialtemps.com
T: 02890322511
Industrial Temps are delighted to be working in partnership with Moy Park, one of the UK's top 15 food companies, Northern Ireland's largest private sector business and one of Europe's leading poultry producers.
We are seeking a Rendering Cook Operative to join a busy team, based in Ballymena.
The job of rendering operative involves ensuring that the Proteins plant is kept operational and that all requirements are met, and any faults are to be reported and rectified. They will be required to work as part of a small team in the rendering plant.
Pay Rate: £10.72 Per Hour
Once Permanent: £12.76 Per Hour
£10 Weekly Attendance Bonus Paid Quarterly! (every 3 months)
Working Hours: 6pm – 6am
Job Type: Full Time, Temporary to Permanent position
Job Duties:
– Ensure all operational procedures are being followed across all areas
– Check areas are kept free from obstructions and kept clean and tidy
– Check computer screens for faults continuously
– Report and rectify all faults
– Follow any Health and Safety procedures
– Ensure all machines are operational and in good working order
– Check the correct products and weights are distributed to lorries
– Ensure meal bins are properly maintained
– Take responsibility for and always promote workplace organisation
– Optomise energy usage, looking at opportunities for energy reduction and carbon footprint reduction
– Work in a manner that actively seeks to reduce any negative environmental impact in relation to the processes and procedures operating within their area and across the wider business e.g. reduction of waste, recycling, etc.
– Ensures relevant rendering plant achieves weekly budgetary targets and controls.
– Ensures both plants meet the relevant Environmental regulations with a zero-tolerance approach to any breaches of the necessary regulations.
– Ensures that all staff operate with the Standard Operating Practices and that all such SOP are updated and in place.
Job Criteria:
Essential:
– Ability to communicate, read and write and numerate to basic secondary level
– Good manual dexterity and mechanical aptitude
– Knowledge of health and safety
– Good communication skills
– Able to cope with routine work and pressure in production
– Positive attitude to work and others
– Able to work as a member of a team.
– Willing to learn new skills
Desirable:
– Previous experiences in a similar role
– Food hygiene qualification
– Data recording experience/computer skills
Benefits:
– Ongoing training with opportunities for promotion
– Staff shop with access to discounted products
– Free on-site parking
– Onsite Canteen
– £10 Weekly Attendance Bonus Paid Quarterly! (every 3 months)
Additional Information:
This Rendering Cook Operative role is in Ballymena, Northern Ireland
If you're interested in this role, please forward your CV to Karolina.Pawlicka@industrialtemps.com or contact our Ballymena office on 028 2542 0140 and ask to speak with Karolina
INDUSTRIAL TEMPS IS AN EQUAL OPPORTUNITIES EMPLOYER
Temporary
Closing date: Friday 15 Dec 2023
Salary: £10.72
Apply for job
---