Reinstatement Operative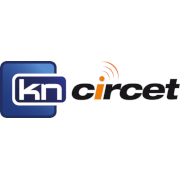 Employer Information
KN Circet
E: recruitment@kncircet.ie
T: +353 (1) 457 5000
Circet are seeking to recruit experienced Civils Reinstatement Operatives with knowledge of all Telecoms Civil/Reinstatement activities infrastructure build and maintenance contracts.
Responsibilities as Reinstatement Operative:
Has the responsibility of ensuring sites are compliant and safe
Ensures all work is carried out to specification e.g., LN550, HSG47, HAUC etc and the NRSWA
Working as part of the team to ensure safe collection and delivery of all materials required for the job.
Work in accordance with the Highway code when using company vehicles or working on public property.
Working on general drain-works operations.
Fencing/bricking/paving/flagging/kerbing/concreting
Laying datmac/HRA.
Ensure worksites are left tidy with all materials being removed from site and returned to suitable skips within the depot.
Carries out and disseminates findings of Site-Specific Risk Assessments
Responsible for the accurate measurement of completed jobs, and timely submission of A55's
Ensures that all Time sheets and Measure sheets are populated and submitted daily
To be part of the standby out of hour working rota.
Health & Safety Obligations:
Fully understand and implement the company safety policy and procedures.
Ensure that all tasks are successfully delivered in a Safe, Quality and in a Timely Manner.
Ensure that a 'Right First Time' culture is adopted throughout the gang.
Drive compliance to any regulatory measures that may apply to the works and operations that Circet undertake.
Ensure that all sites are set up as per the GSOPs, HAUC spec and the NRSWA whilst full compliance to the Spec LN550.
Compliance with all training requirements and development
Skills & Experience required:
Experience pulling plant trailer
CSR required
CPC required
Flexible working required
Reinstating /tarmac experience
HGV Class 1 driver/labourer
Street works / SLG card
Experience working in 3-man gang / crew
Utility /quarry knowledge
Experience of demonstrating good communication skills.
Comfortable and confident working to tight timescales effectively.
A can-do attitude and approach to daily tasks
Experience of working in the Telecom / Utility Industry.
Working with electronic workflow systems
---