Regulatory Affairs Specialist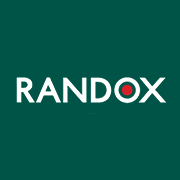 Employer Information
Randox
E: recruitment@randox.com
T: +44 (0) 28 9442 2413
Regulatory Affairs Specialist (Job Ref: 22N/RASS)
Randox require a highly experienced and motivated and enthusiastic Regulatory Affairs Specialist to work within our Quality Assurance/ Regulatory Department based at the Randox Science Park in Co. Antrim.
The successful applicant will be responsible for:
• Review websites on a regular basis to monitor updates to regulations and standards and to ensure any new relevant publications are purchased and reviewed.
• Review new/updated publications and summarise impact to the company.
• Present new publications to the Impact Assessment Team, take minutes of the Impact Assessment meeting and follow up on actions from the meeting.
• Ensure regulatory and design & development procedures comply with all regulations and harmonised standards.
• Inform all teams of updates to regulations and advise them what is required.
• Maintain the library of regulations and standards.
• Assist with the preparation and update of regulatory assessments of new devices.
• Work with departments to maintain the life-cycle of documents for Randox Products to assess the impact of changes to regulations and the updating of technical files following the implementation of changes.
• Perform detailed format reviews of the technical files to ensure consistency.
• Perform annual reviews of technical files and medical device files.
• Review and approve product labelling (IFU).
• Provide regulatory support for customers, distributors and OEM partners.
• Work with the QA & Regulatory teams to ensure regulatory compliance and licenses are maintained.
The Candidate
Essential:
• Educated to degree level in a Science or Engineering related discipline or relevant experience.
• Excellent communication skills (verbal and written) and ability to disseminate information in a concise manner.
• Excellent leadership skills and a high level of self-motivation.
• Ability to work methodically and reliably under pressure.
• Proficient in use of Microsoft Word, Excel, PowerPoint etc.
• Experience with interpretation of technical information and performance data.
• Strong attention to detail.
• Flexible approach and willingness to work outside hours if required.
Desirable:
• Previous experience of working in a highly regulated industry.
• Experience in preparing technical files
• Experience in a controlled manufacturing or analytical environment.
• Experience in registering IVD products and CDx products in the US, Europe, China and/or Japan.
• Knowledge of In Vitro diagnostics devices.
About Randox:
An international company operating in over 145 countries that continues to have unparalleled growth, Randox Laboratories has been the heartbeat of the UK's National COVID Testing Programme throughout the pandemic. In early 2020 Randox recognised the threat from COVID-19 and, based on over 40 years of diagnostic experience, quickly developed a test to accurately identify the virus. Testing at scale commenced within weeks to support the UK's National Testing Programme and private clients alike. Through the enormous effort and commitment of its staff Randox is currently operating at a capacity of 180,000 COVID-19 samples per day, making it the most productive laboratory in the UK and Ireland and amongst the very largest in Europe.
---