Regional Service Engineer- DACH Area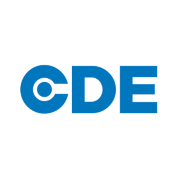 Employer Information
CDE
E: recruitment@cdegroup.com
T: +44 28 8676 7900
Job Purpose
Provide aftersales support for all customers within region. This will involve troubleshooting issues by self were possible or coordinating additional resource as required.
Carry out planned/ unplanned maintenance as required including PMI (preventative maintenance inspection) visits and customer breakdowns.
Support RCM (Regional CustomCare Manager) within region through site and customer visits were required and liaising with CDE Global technical team to develop best technical solution for customer
Proactive, logical approach to diagnosis of plant faults and their rectification.
Provide detailed reports from site visits back to operations team to record progress and recommend future improvements
Extensive travel throughout DACH as the primary region. Working outside normal hours may be occasionally required.
Working as a member of the operations team to constantly strive for continuous improvements through improving processes and product development.
Manage own workload to ensure most efficient use of time.
---