Quality Manager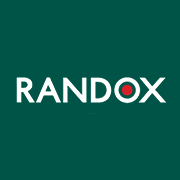 Employer Information
Randox
E: recruitment@randox.com
T: +44 (0) 28 9442 2413
Randox Health Quality Manager – (Job Ref: 22N/RHQM)
Randox Health are seeking a strong and talented individual to become responsible for the day-to-day management of Quality issues within Randox Health, including gaining and maintaining required accreditations at all Randox Health Sites, and to work with the Laboratory Managers and Senior Management to ensure Quality assurance.
This role will be based at the Randox Science Park in Antrim.
Key Tasks and Responsibilities:
• Ensure compliance with relevant legislation and regulations across the organisation.
• Ensure that all managers and responsible individuals develop and maintain the quality management system for which they are accountable.
• Ensure that customer requirements and expectations are met or exceeded.
• Champion, support, and lead quality improvement initiatives across the organisation.
• Manage the update and revision of all Quality documentation.
• Ensure relevant Quality training is provided to all staff.
• Report on Quality management activities of clinics to senior management team.
• Liaise with external stakeholders on quality and regulatory management.
• Ensure that certification to Quality standards and registration to care standards is achieved and maintained.
• Keep up to date with developments relevant to ISO 17025 and CQC regulations.
• Oversee quality commitments for projects, including but not limited to the COVID-19 PCR Testing Program.
• Manage internal audit schedule and auditors.
• To participate in incident investigation and closure, as required.
• Adherence to the company Positive Work Environment Policies, Health & Safety Procedures, and the maintenance of a Safe Working Environment.
Associated Skills:
• Ability to assimilate, analyse, and disseminate information.
• High level of numeracy and literacy.
• Excellent communication, organization, interpersonal, and presentation skills.
• Flexible in attitude and approach.
• Proficient with Microsoft Office package.
• Leadership skills.
• Negotiation skills.
The Candidate:
Essential:
• Educated to degree level (Min 2:1).
• At least two years' experience as a Quality Manager.
• At least two years' experience of implementing a quality management system in a regulatory environment.
Desirable:
• Business related degree.
• Experience of working in the healthcare sector.
• Experience of process mapping.
• Working with a senior management team.
• Experience of designing and delivering training.
About Randox Health:
Randox Health is a unique collaboration of scientific innovation and medical application, specialising in personalised and preventive health programmes. As global specialists in clinical diagnostics, Randox Health offers direct access to a portfolio of hundreds of biomarker tests, proteomics, and genomics measurements. This fusion of scientific intelligence and clinical acumen enables earlier diagnosis and treatment of current health problems, potential prevention of future health problems and allows individuals to take control of their health and improve their overall wellbeing.
Tailored to the needs of each person, results are discussed; treatment and lifestyle options explored, and continued care provided. Delivered directly to the public in a private setting to allow individuals to avail of biomarker blood testing to track and improve their wellbeing.
Randox Health is an Equal Opportunities Employer.

---