Quality Manager (RIQAS)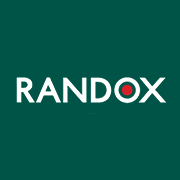 Employer Information
Randox
E: recruitment@randox.com
T: +44 (0) 28 9442 2413
RIQAS Quality Manager – (Job Ref: 22N/QMRK)
We require an experienced and motivated Quality Manager to work within the manufacturing department and RIQAS team based at Randox HQ in Co. Antrim.
The Role:
• Review, maintenance, and development of RIQAS Quality management system ensuring compliance with appropriate standards.
• Preparation and participation in quality management system meetings with subsequent recording and communication of minutes.
• Preparation for and participation in external audits.
• Coordination of responses to internal audits of Randox departments involved in the provision of ISO17043 accredited programmes.
• Review of corrective and preventative actions program (NCP database), assisting where possible in the implementation of corrective and preventative actions.
• Review, maintenance, and development of RIQAS operational procedures.
• Supervision and allocation of duties to staff in conjunction with the manager.
• Assisting in development and training of RIQAS staff, conducting regular training reviews and appraisals.
• Adherence to the company's Positive Work Environment Policies, Health and Safety procedures, and the maintenance of a safe working environment.
The Candidate:
Essential:
• Understanding of clinical quality assurance.
• Educated to degree level in a Science related discipline (2:1 or above) or relevant experience in a similar role.
• Ability to work methodically and reliably under pressure
• Proficient in the use of Microsoft Office including Word, Excel, PowerPoint
​​​​​​Desirable:
• Previous experience with proficiency testing schemes.
• Understanding of proficiency testing software and statistics.
• Excellent leadership skills and a high level of self-motivation.
• Previous experience in a supervisory role.
About Randox:
An international company operating in over 145 countries that continues to have unparalleled growth, Randox Laboratories has been the heartbeat of the UK's National COVID Testing Programme throughout the pandemic. In early 2020 Randox recognised the threat from COVID-19 and, based on over 40 years of diagnostic experience, quickly developed a test to accurately identify the virus. Testing at scale commenced within weeks to support the UK's National Testing Programme and private clients alike.
Additionally, as a world leader in diagnostics for clinical healthcare, toxicology and food security, our expertise and product portfolio have assisted laboratories across the world in improving health and saving lives. Our global success is a result of our pioneering products and the commitment & skill of our workforce, which continue to grow exponentially.
Central to the Randox ethos is our drive and determination to improve healthcare worldwide and every one of our talented staff play a role in this. In order to serve our growing international markets, we require high calibre applicants with scientific, engineering, software, and broader business skills – including sales, marketing, logistics, finance and many more. Join the Randox team and play your part in improving the health of millions.
Randox Laboratories Limited is an Equal Opportunities Employer.

---