Quality Engineer (NPI)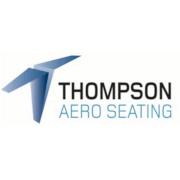 Employer Information
Thompson Aero Seating Limited
E: careers@thompsonaero.com
T: +44 (0) 28 3833 4000
We're expanding our Quality Engineering team at Thompson. We are looking for a Senior Quality Engineer (NPI) who will be responsible for the day to day activities associated with the product NPI life cycle and product design and development.
Responsibilities include:
Support the development and design quality assurance team in achieving quality objectives and targets in the NPI and Engineering Environment.
Ensure new products are developed & introduced in accordance with APQP principles
To establish policies, procedures, work instructions and technical documentation) relating to all aspects of new products including verification and validation to meet TAS and regulatory requirements, throughout the design development process.
Supporting the compliant and timely design & development, testing, verification, validation, configuration, and life cycle management of new products
Provide support and assistance to design and engineering team in improvements to quality procedures and development and execution of corrective actions
Lead/participate in quality system and/or process audits in TAS as needed
Represent the business with customers and regulatory authorities with the objective of inspiring confidence and ensuring support in the quality of products and services provided
Reward
In addition to an exciting progressive career with our global organisation, you can expect a lucrative salary, pension, generous 33 days holiday entitlement and continuing professional development opportunities as we continue our commitment towards investing in our staff for the future.
Benefits include:
​​​​​​​Healthcare
Perks discount
Gym membership
Employee referral bonus
Life assurance
Wellbeing Initiatives
Employee Recognition scheme
Supported higher education
​​​​​​​Staff Forum
Requirements
The right candidate will possess the following skills and knoweldge:
Essential
3+ year's relevant Quality Engineering experience in a Design/NPI Engineering environment
In depth knowledge of quality assurance principles, tools and techniques
Experience working with customers, regulators and suppliers
Strong knowledge of AS9100, ISO9001, or similar standard.
Experience of supporting Quality Assurance throughout the Design and Development phase of New Programme Introduction
Experience in APQP and/or Implementation of an APQP Framework
Desirable Criteria
Experience in Design Quality Assurance in a 21J Design Organisation
Working knowledge of EASA/CAA Part 21G/145 regulatory requirements
Working knowledge of AS9100 Rev D aerospace quality standard
Bachelor's degree (or equivalent) in engineering or relevant discipline
Click "apply" or contact our HR team; careers@thompsonaero.com to hear more about the position.
Thompson Aero Seating reserve the right to enhance criteria in order to facilitate the shortlisting process. It is therefore essential that your application contains full concise information and evidence relevant to the position.
Thompson Aero Seating is an equal opportunities employer.

---