Quality Auditor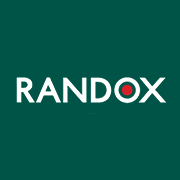 Employer Information
Randox
E: recruitment@randox.com
T: +44 (0) 28 9442 2413
A challenging and rewarding opportunity has arisen to be part of a growing Supply Chain Department. We require an enthusiastic and experienced Quality Auditor.
This position will be located at our Ardmore site in Crumlin, NI. Randox now offer free transportation from Antrim Train / Bus station each morning to take staff to our various sites in Antrim and Crumlin. This shuttle will take staff back to the station at the end of the day.
Key Responsibilities:
Lead Supplier Selection, Assessments, Quality System Audits and Approval of Suppliers
Work directly with suppliers and internal stakeholders to help achieve Supplier Performance Goals and to assure quality of sourced components and parts across all categories and suppliers
Monitor Supplier Delivery Performance
Assure fulfilment of quality assurance deliverables in New Product Development and Transfers
Contribute to the supplier category strategy and secure that the preferred suppliers fulfil set requirements
Initiate and steer Supplier Quality Improvements
Continuously contribute in cross functional teams to improve Quality, Delivery and Cost through the application of continuous improvements and lean philosophy
Completion of external on-site audits UK wide and internationally
Essential Criteria:
Qualified to degree level (at least 2:1) in a Science, Engineering or Business-related discipline
External Auditor Qualification and Experience, including Report writing and follow-ups
Excellent communication skills both written and oral
Proficiency in Microsoft Office specifically Word, Excel and PowerPoint
Available to travel internationally when required
Desirable Criteria:
Experience in setting up new accounts, auditing, site visits to suppliers, training suppliers on expectations and implementing follow up checks
Knowledge and proven ability to apply lean philosophy to improve processes and systems to improve quality, reduce cost and increase profitability and customer value
Experience of root cause analysis and problem-solving methodology
Project management skills
Understanding of Electronic Data Interchange transactions and the integration of these into the operations at supplier facilities
This is a unique opportunity to join an innovative international company in a growing industry that can provide career security and genuine advancement opportunities for those who show potential.
About Randox:
An international company operating in over 145 countries that continues to have unparalleled growth, Randox Laboratories has been the heartbeat of the UK's National COVID Testing Programme throughout the pandemic. In early 2020 Randox recognised the threat from COVID-19 and, based on over 40 years of diagnostic experience, quickly developed a test to accurately identify the virus. Testing at scale commenced within weeks to support the UK's National Testing Programme and private clients alike. Through the enormous effort and commitment of its staff Randox is currently operating at a capacity of 180,000 COVID-19 samples per day, making it the most productive laboratory in the UK and Ireland and amongst the very largest in Europe.
Randox Laboratories Limited is an Equal Opportunities Employer.
---